BlackLine Insights
Measure productivity and improve accounting operations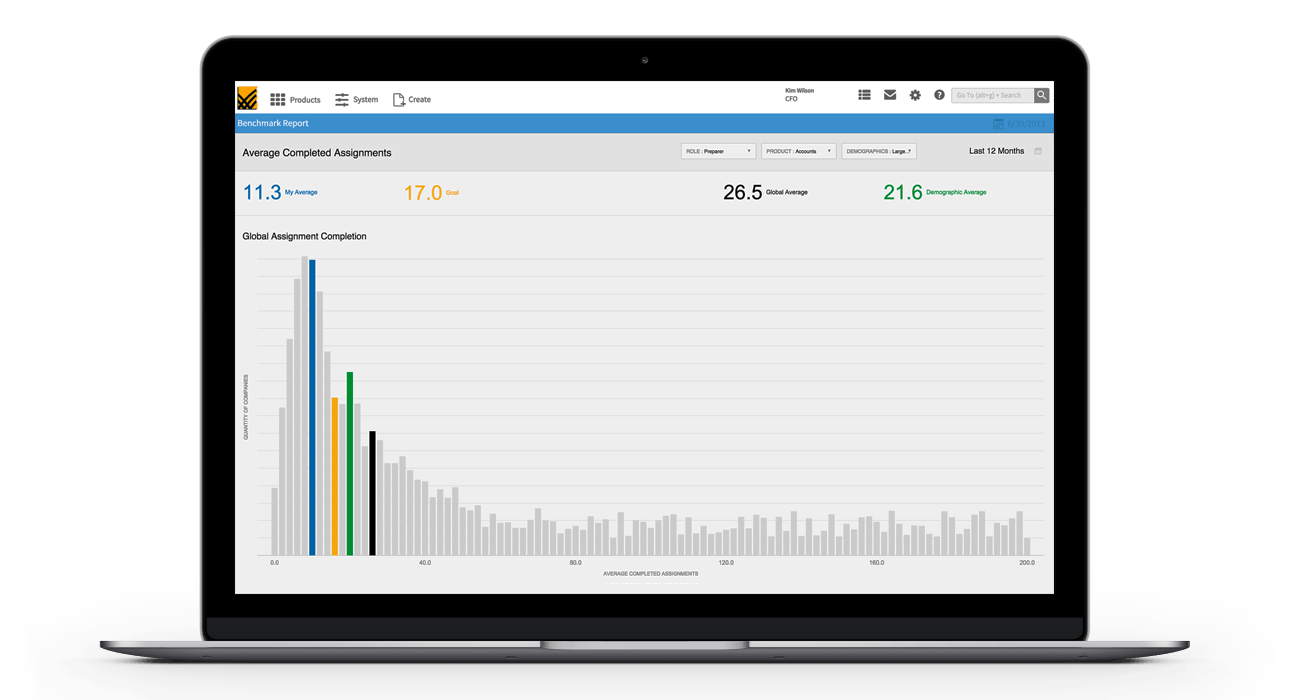 Measure productivity and improve accounting operations
BlackLine Insights provides real time, actionable benchmarking, intelligence, and analysis of your accounting and finance operations. It empowers accounting and finance leaders to measure and continually improve upon the efficiency of their period-end accounting activities and other key processes. It leverages the world's largest set of accountancy process-execution data, information that has never been gathered or available before. As a result, clients analyze how their accounting team performs compared to specific benchmarks and continuously improve operations.
Unprecedented Visibility for Accounting and Finance

With BlackLine Insights, you will literally see the productivity gains that you get from implementing BlackLine software. Insights complements BlackLine's Dashboards and Enhanced Reporting, which are views into current financial close and period-end accounting processes, with deep operational analytics. Stats such as average number of completed assignments, on-time completion percent, average reconciliation rejection rate, auto-reconciliation rate, and many more provide you with unprecedented visibility into your accounting operations.
Benchmark Your Accounting Process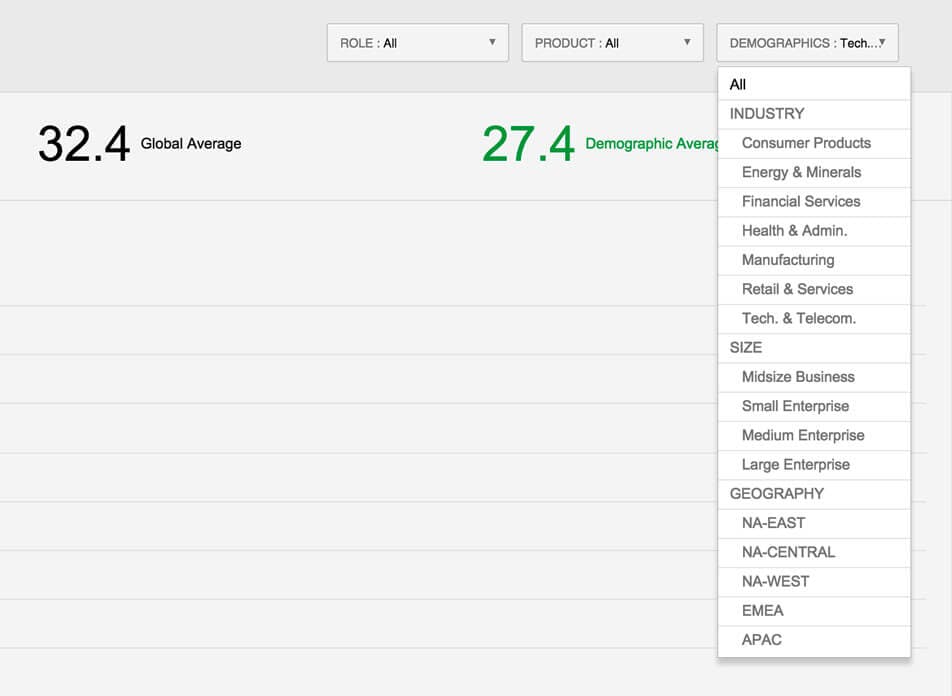 BlackLine Insights provides comparative analysis and benchmarking to help companies continually improve internal processes through data-driven decisions. Unlike survey-based benchmarking, Insights uses real data from the actions taken by 130,000 users and enables comparison against other organizations based on industry, region, business size, and more. Insights delivers intelligence that is actionable and can truly be used to stay ahead.
Improve Processes and Optimize Resources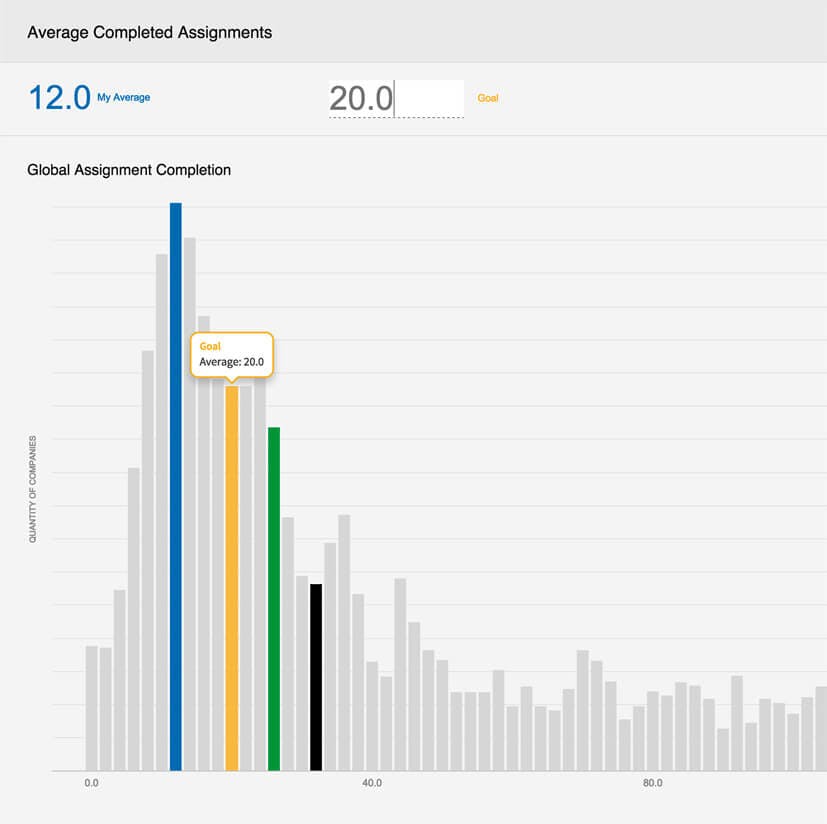 Insights is a solution for accounting and finance teams to constantly monitor and modernize their processes. It facilitates analysis of the accounting teams' performance within an organization. These analytics, specifically focused on internal accounting practices, will help clients better understand their own processes, workload, individual performance, and more.
Integrated Across the BlackLine Finance Controls and Automation Platform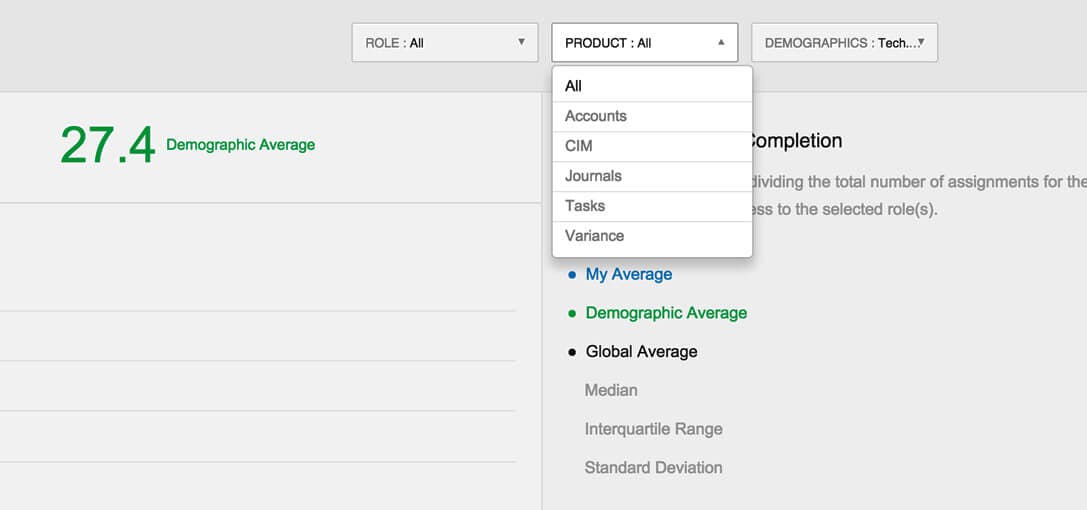 The BlackLine Finance Controls and Automation platform is the world's most trusted technology for finance and period-end accounting automation. BlackLine Insights integrates with all BlackLine solutions to deliver the only complete Enhanced Finance Controls & Automation platform that provides benchmarks tailored to accounting and finance.
THE MODERN FINANCE PLATFORM
BlackLine builds solutions that modernize the finance and accounting function to empower greater productivity and detect accounting errors before they become problems. BlackLine products work in unison to eliminate manual spreadsheet-dependent processes prone to human error. BlackLine Account Reconciliations automates and standardizes the reconciliation process, and natively integrates with other BlackLine products to help manage every element of reconciliations and the financial close. Streamlining account reconciliations helps ensure accurate and efficient accounting activities, free from manual, error-prone practices. BlackLine is the only provider that offers a unified cloud platform supporting the entire close-to-disclose process and the leader in Enhanced Finance Controls and Automation software. BlackLine enables clients to move away from out-of-date practices and help finance and accounting professionals work smarter, more efficiently, and accurately. Clients around the world use BlackLine. BlackLine's cloud platform unifies the experience of more than 236,800 people around the world as they accurately, securely, and efficiently execute critical accounting tasks from reconciliations and journals to intercompany settlement and the financial close.
Learn More