BlackLine Insights provides real time, actionable benchmarking, intelligence, and analysis of your accounting and finance operations. It empowers accounting and finance leaders to measure and continually improve upon the efficiency of their period-end accounting activities and other key processes. It leverages the world's largest set of accountancy process-execution data, information that has never been gathered or available before. As a result, clients analyze how their accounting team performs compared to specific benchmarks and continuously improve operations.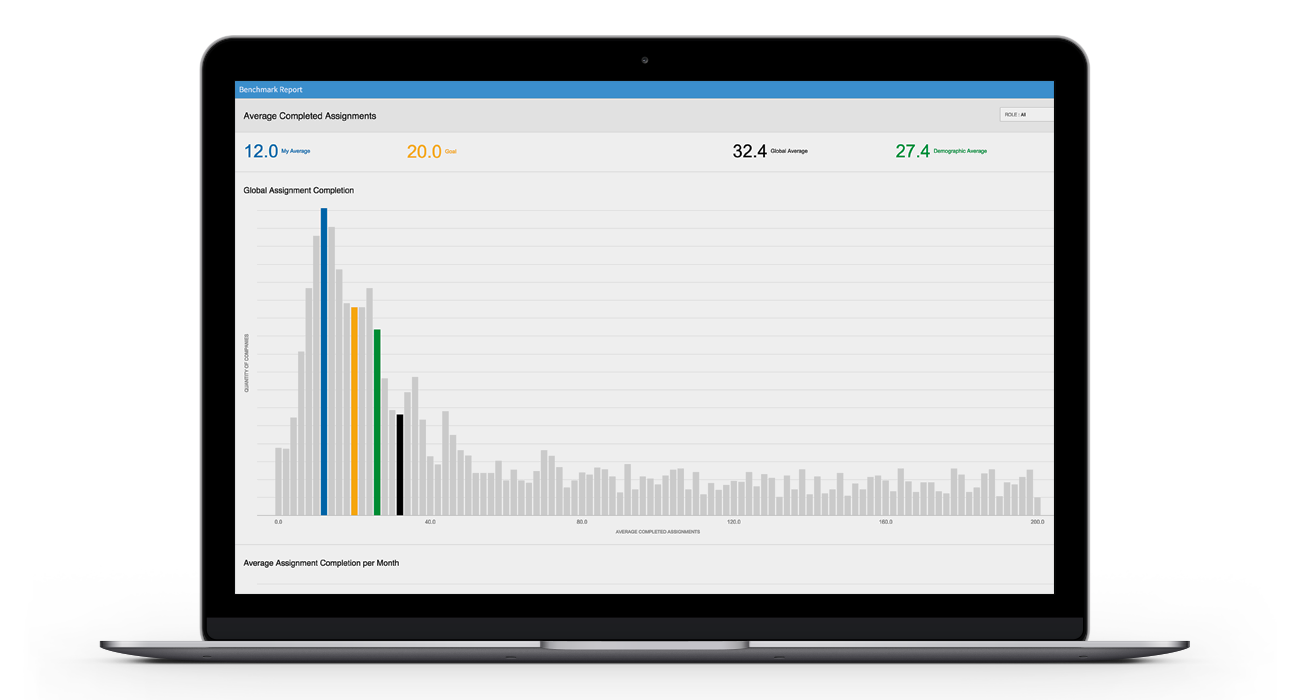 BlackLine Insights
Over 167,000 users from more than 1,700 customers of all sizes and industries use BlackLine software solutions to streamline and automate period-end and other accounting processes. Accountants around the world are reconciling accounts, posting journal entries, and executing tasks every period in BlackLine. Insights takes this information, anonymizes it, and turns it into actionable intelligence, enabling CFOs and Controllers to see how their team, department, and company stack up against different industries, geographies, and company sizes across KPIs specific to accounting and finance operations.
The Modern Finance Platform
BlackLine's vision is to modernize the finance and accounting function to empower greater productivity and detect accounting errors before they blow up into a devastating financial restatement. BlackLine is the leader in Enhanced Finance Controls and Automation (EFCA) software and the only provider that offers a unified cloud platform supporting the entire close-to-disclose process. BlackLine's platform empowers an innovative concept called Continuous Accounting. This new approach embeds automation, control, and tasks not typically performed until the period-end, directly within day-to-day activities, allowing the rigid accounting calendar to more closely mirror the dynamic nature of the actual business cycles. As a result, companies can constantly monitor for error, fraud, and inefficiency. BlackLine Insights is a critical component of Continuous Accounting as it constantly monitors accounting operations outcomes so organizations can continually hone their process
BlackLine enables clients to move beyond outdated accounting processes and point solutions that help accountants and finance professionals work smarter and more efficiently. The accounting and finance departments of more than 1,700 customers currently leverage the unified BlackLine platform to perform mission-critical processes in near real time — including financial close, reconciliation management, journal entry management, intercompany transaction management, and controls assurance. The BlackLine Finance Controls and Automation platform helps midsize companies and large enterprises by filling in the gaps left by ERP and CPM systems and thereby strengthens controls, lowers compliance risks, and introduces greater efficiencies and visibility in every step of the accounting process.