BlackLine for Midsized Businesses
The world's most trusted solution for Finance Controls and Automation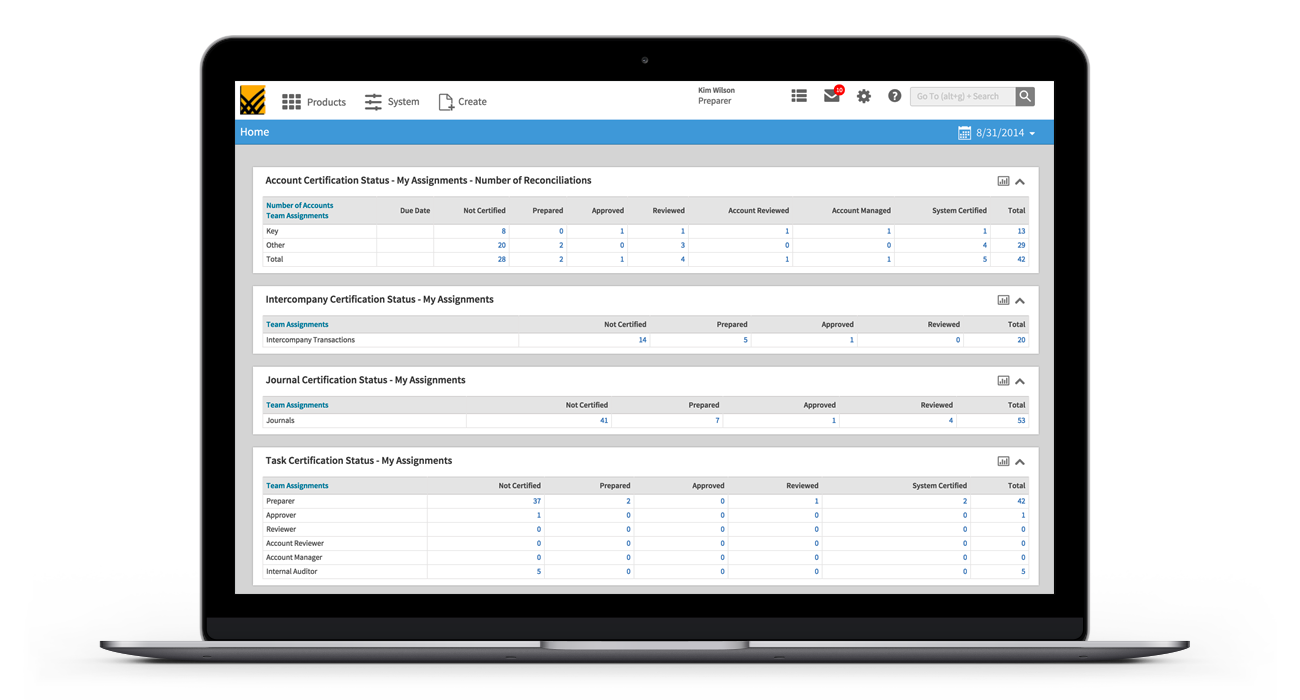 You want your business to grow. To be profitable. And to remain competitive. Creating reliable, scalable finance and accounting period-end processes is key to this success. Over 400 top performing midsized businesses use the BlackLine Finance Controls & Automation Platform to automate key processes such as the financial close, reconciliations, intercompany settlement, and journal entries, and free up staff to move from just reporting on the results, to analyzing and understanding them. If you use spreadsheets and emails to find discrepancies and investigate them, if you manually create the same journal entries every period, or if you just find yourself doing the same tasks manually over and over again each period, then you, too, can greatly benefit from modernizing your processes.
Solutions for Midsized Businesses
Addressing your accounting challenges
Accurately match and reconcile millions of transactions in minutes.
Centralize and streamline all intercompany transactions.
Centralize and control the creation and posting of journal entries.
Improve control and monitor any accounting or finance process.

"The BlackLine solution is just perfect...
It's saved us so much time"
Benefits for Midsize Business
Automate Manual Processes
Mitigate Financial Risk
Secure and Easy Implementation
Reduce Cost of Paper Storage
Mid-Market Executives Identify Big Accounting Issues
The results highlight key process holes effecting mid-market companies today.
BlackLine Integrates with Any ERP
BlackLine's highly secure unified cloud platform integrates with any ERP system, and can also take in data from bank files, credit card processors, or any other data source. This closes the gaps in accounting processes left by your ERP system. It also allows you to work with current data in a controlled environment, instead of relying on spreadsheets, emails, and file shares to get things done. Featured ERP's include:
Why BlackLine
BlackLine is the world's most trusted solution for Finance Controls and Automation