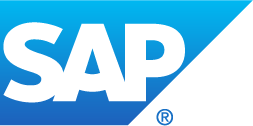 SAP to Resell BlackLine Solutions Globally
SAP adds BlackLine's leading cloud-based finance and accounting solutions as SAP ® Solution Extensions
Complement Your SAP Environment
BlackLine Open Items Automation for SAP automates the entire SAP Open Items Clearing process. By automatically identifying Open Items, intelligently matching them using our powerful and flexible transaction matching engine, and then using standard SAP processes to clear and post them, BlackLine cuts manual time spent clearing Open Items, ensures transactions are cleared — not just written off or retained — improves the overall efficiency of revaluation processes, and reduces the complexity of SAP upgrades.
Integrated End-to-End SAP Clearing Automation
Open Items that require clearing can often reach into the thousands or more. BlackLine's SAP Connector and BlackLine Transaction Matching provide an automated solution that replaces time-consuming manual identification and linking. Deep SAP integration extracts Open Items automatically from SAP on a scheduled or manual basis, matches based on flexible business rules, then imports matched transactions back into SAP and completes the clearing process ― providing a completely closed loop, automated process.
Powered by Advanced Transaction Matching
Working in concert with BlackLine's native SAP Connector that identifies and extracts Open Items, BlackLine's Transaction Matching engine provides a configurable, rules-driven matching process, with all matching logic owned by business users. BlackLine automatically matches one-to-one, many-to-one, or many-to-many transactions, based on configurable rules and tolerances, from exact matches to suggested matches, through to date ranges and amount ranges, or based on the degree of variance.
Automatically Triggers Native SAP Clearing Process
After automated matching, the BlackLine SAP Connector imports the matched, grouped, and organized transaction file back into SAP to trigger the clearing process within SAP for the linked transactions. Because BlackLine extends standard SAP Open Items Clearing functionality, the appropriate Journal Documents are created in SAP, posted to the General Ledger, and Open Items are closed. Any differences in amounts between transactions are covered by offsets to include partial amounts or residuals, and are posted to the appropriate accounts.
MAXIMIZE YOUR MOVE TO SAP S/4HANA
Companies preparing to implement SAP solutions like SAP S/4HANA should identify BlackLine as the initial component of the broader digital transformation. BlackLine helps organizations accelerate the modernization of Finance by augmenting the business case for SAP S/4HANA, and providing an immediate ROI. BlackLine delivers a quick win, freeing Accounting and Finance by automating tasks and reducing overall workload, positioning key resources to spend up to 50% more time supporting ongoing business initiatives.
MARKET-LEADING CLOUD FINANCIAL CLOSE SOLUTIONS
For the second year in a row, Gartner, the world's leading technology research and advisory company, has named BlackLine a leader in its Magic Quadrant for Cloud Financial Close Solutions. We're honored to be recognized in the 2018 Magic Quadrant for both our ability to execute and our completeness of vision. BlackLine continues to co-innovate with SAP, and is well positioned to help companies running SAP transform their financial close.