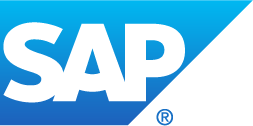 SAP to Resell BlackLine Solutions Globally
SAP adds BlackLine's leading cloud-based finance and accounting solutions as SAP ® Solution Extensions
Complement Your SAP Environment
Connect BlackLine, the only SAP-Endorsed Business Solution for the Financial Close, with your SAP applications, using our state-of-the-art, secure, pre-configured, and embedded SAP connector — and get integrated account balance substantiation, transactional reconciliation, open items management with automatic clearing, and real-time journals.
Pre-Built and Certified Integration
Completely pre-configured integration between SAP and BlackLine supports the full range of SAP data, from GL balances to subledgers, transactional data, and currency rates. Easily integrate accounts, profit centers, business areas, trading partners, company codes, open items to BlackLine for account balance reconciliation, transactional reconciliation, or open items clearing. Bidirectional integration even posts journals automatically back into your SAP environment.
Native Connectivity Across Your SAP Landscape
BlackLine works with your SAP and non-SAP landscape, across instances and deployment models – so whether you're running SAP S/4HANA, SAP ERP, or SAP R/3, plan to upgrade your SAP instance in the future, running on-premise or cloud, you can be confident that BlackLine will work with your current and future SAP environments.
Designed for Flexibility and Business User Control
Built from the ground up as a business user oriented user experience, with a familiar SAP-centric user interface, the BlackLine Connector for SAP ensures extensibility and customizations that can be managed by end users, ensuring business user control and ease of configuration. Our integration with SAP even enables the capture of point-in time snapshots on SAP data, a powerful aid to elevating auditability and traceability for accounting.
Integrates Across Multiple SAP Instances
For SAP customers with multiple SAP instances and versions throughout the enterprise, the BlackLine Connector for SAP integrates with every instance, centralizing the close, automating and reconciling across SAP sources — from corporate to subsidiary, current and future versions, making it easy to manage closings across multiple systems.
Works Across SAP and Non-SAP Applications
BlackLine works across your SAP and non-SAP landscape and with sources outside your enterprise. Use the BlackLine Connector for SAP to integrate with your SAP investments, and leverage our full range of ERP connectors to integrate with more than 40 other on-premise and cloud ERP systems. Connect accounting systems across your subsidiaries, as well as external banking, credit card, and point of sale source systems.
MAXIMIZE YOUR MOVE TO SAP S/4HANA
Companies preparing to implement SAP solutions like SAP S/4HANA should identify BlackLine as the initial component of the broader digital transformation. BlackLine helps organizations accelerate the modernization of Finance by augmenting the business case for SAP S/4HANA, and providing an immediate ROI. BlackLine delivers a quick win, freeing Accounting and Finance by automating tasks and reducing overall workload, positioning key resources to spend up to 50% more time supporting ongoing business initiatives.
MARKET-LEADING CLOUD FINANCIAL CLOSE SOLUTIONS
For the second year in a row, Gartner, the world's leading technology research and advisory company, has named BlackLine a leader in its Magic Quadrant for Cloud Financial Close Solutions. We're honored to be recognized in the 2018 Magic Quadrant for both our ability to execute and our completeness of vision. BlackLine continues to co-innovate with SAP, and is well positioned to help companies running SAP transform their financial close.