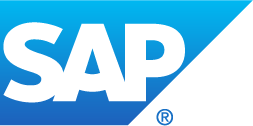 SAP to Resell BlackLine Solutions Globally
SAP adds BlackLine's leading cloud-based finance and accounting solutions as SAP ® Solution Extensions
Complement Your SAP Environment
BlackLine and SAP enable Continuous Accounting, an approach that refocuses Accounting and Finance from the rigid, manual traditional close cycle to more value-added business activities. BlackLine complements SAP and is the only unified solution built entirely for the cloud—automating account balance and transaction reconciliations, strengthening controls, and streamlining core close tasks. With BlackLine, companies can be confident that they're running the most integrated, complementary, and trusted financial close solution available for SAP. More than 3,000 companies around the world trust BlackLine, including over 500 running SAP.
BlackLine Extends Your SAP Investment
SEE HOW
TRANSFORMING THE FINANCIAL CLOSE FOR SAP CUSTOMERS
BlackLine is purpose-built for the financial close and integrates with your SAP investment to bring you the highest impact and an immediate ROI. An important piece of your digital transformation, BlackLine moves legacy processes toward their desired modernized state. From balance sheet substantiation and journal entry centralization to intercompany accounting and clearing open items automatically in SAP, BlackLine supports the full range of close processes and SAP applications. This is the most unified, complementary solution for your Accounting and Finance organization.
MAXIMIZE YOUR MOVE TO SAP S/4HANA
Companies preparing to implement SAP solutions like SAP S/4HANA should identify BlackLine as the initial component of the broader digital transformation. BlackLine helps organizations accelerate the modernization of Finance by augmenting the business case for SAP S/4HANA, and providing an immediate ROI. BlackLine delivers a quick win, freeing Accounting and Finance by automating tasks and reducing overall workload, positioning key resources to spend up to 50% more time supporting ongoing business initiatives.
MARKET-LEADING CLOUD FINANCIAL CLOSE SOLUTIONS
For the second year in a row, Gartner, the world's leading technology research and advisory company, has named BlackLine a leader in its Magic Quadrant for Cloud Financial Close Solutions. We're honored to be recognized in the 2018 Magic Quadrant for both our ability to execute and our completeness of vision. BlackLine continues to co-innovate with SAP, and is well positioned to help companies running SAP transform their financial close.