BlackLine Services
An Unparalleled Commitment to Your Success
When it comes to finance controls and automation leadership, there's no one more committed to your success than BlackLine and our global partners. From the moment you start with BlackLine, to engaging on implementation, to evolving your deployment, BlackLine and our partners are with you every step of the way.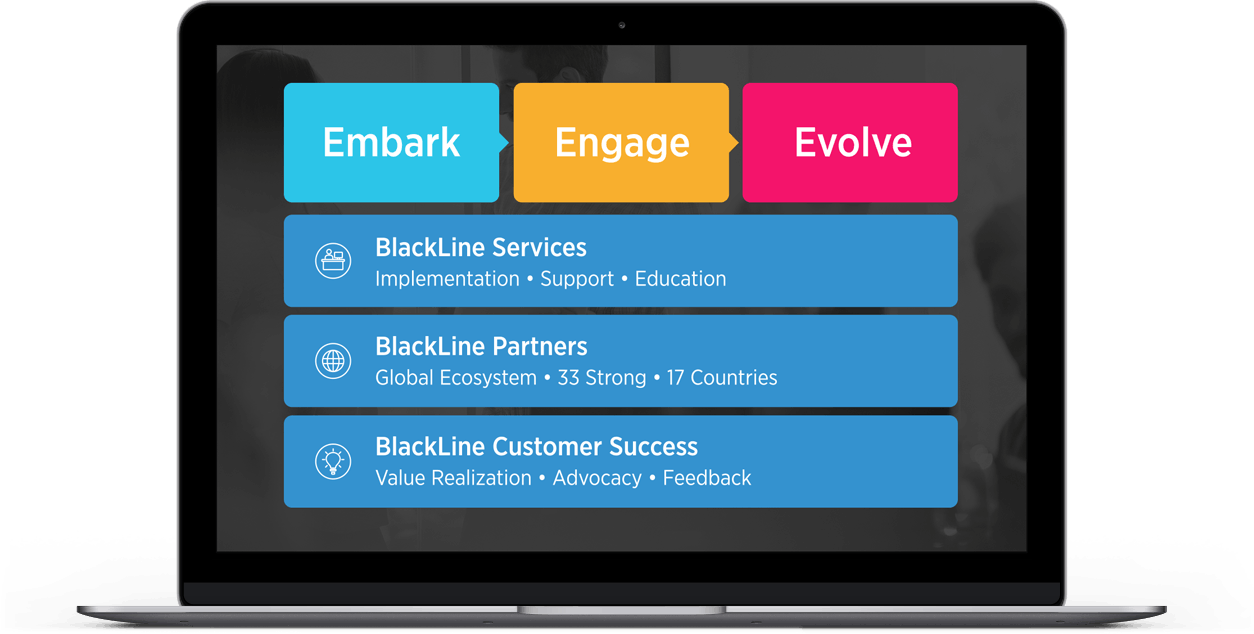 With over 2,800 customers, and supporting over 236,800 users globally, we understand complex finance and accounting needs. And with clients of every size and industry around the world, we've solved business challenges both big and small. Whether you want to get up and running with our full platform or add additional capabilities on to your current implementation, BlackLine Services and our partners provide the knowledge and expertise to make you successful from day one. Our implementation philosophy provides a consultative and proven approach. Our world-class support and training is available anytime, anywhere. And our Customer Success team partners with you to drive continuous and sustained innovation and improvement.
"We were impressed by how well the implementation went. I was expecting 12 months of grief. Four months in, we turned off the old system because users just started doing 100% of their reconciliations in BlackLine."
- Shay Carroll, Accounting Director GSAS, Western Union.