How to Save Accounting Time With Auto Transaction Matching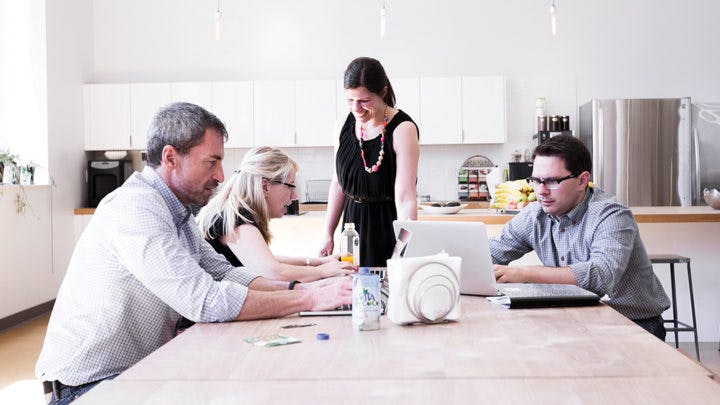 <iframe src="https://www.youtube.com/embed/srsRJFD5ass" allowfullscreen="allowfullscreen" width="560" height="315" frameborder="0"></iframe>
When senior financial systems analyst Patrick Loughnane joined San Francisco-based Zendesk, he knew immediately that the company's accounting team needed help.
Zendesk sells help-desk and other customer-service software to organizations in more than 150 countries and territories. The company was having trouble handling its growth because of the business and accounting workloads.
"Two years ago we had fewer than 400 employees in San Francisco," he says. "Now we've got more than 1,500 worldwide, and the financial accounts have gone from 227 to more than 500. When I joined, the company's finance process was very manual when handling reconciliations.
"Everything seemed to be taking more time than it should, and I knew the company wanted to add a procurement system, an HR system, and other applications. The only way we could do that successfully was to automate the accounting function first and foremost."
Loughnane brought in BlackLine's cloud-based transaction matching, account reconciliation, and task management products. A fourth, variance analysis, is planned for the near future.
Getting Ahead of Growth
While the BlackLine software has helped Zendesk get ahead of its growth by automating the tasks associated with the company's financial close, Loughnane says the transaction matching application is particularly effective in cutting wasted time while keeping watch over the growing portfolio of applications.
Zendesk uses transaction matching to determine the accuracy of the transaction balances in its various systems. It does this by automatically comparing balances between systems, then identifying any that don't match as exceptions.
"The best example of how this works is our daily cash application," says Loughnane. "This compares the payments recorded by our bank to the open invoices in our NetSuite general ledger. The matching software scans each of the day's transactions against both systems. It automatically notes all matching transactions and adds a unified code number that can be used in the month-end reconciliation process.
"The system is extremely sophisticated," he says. "It can analyze multiple invoices to one payment, account for variances due to bank fees or foreign exchange impact, and anticipate independent payee assignments."
Kicking Out Exceptions
For any transactions that don't match, the software kicks out exceptions for further investigation.
"The exceptions become the action items," he says. "And those are processed manually, with the BlackLine software creating email notifications and custom workflows to facilitate the exception-handling process."
Without the cash application's matching function, members of Zendesk's billing team would have to review each of the average 1,200 daily transactions by hand. With automatic matching, Loughnane estimates the billing team saves 40 hours a month. The software then creates journal entries to show the payments in the GL.
"But that's just the tip of the iceberg," he says. "The application also saves our GL team a ton of work when they do their monthly reconciliations.
"The reconciliation software matches the unified banking code against the journal entry completed in NetSuite. This gives us 100-percent certainty the transaction has been verified, so our GL team can concentrate on the true exceptions for the bank reconciliation."
Zendesk also uses transaction matching to compare its procurement system, called Coupa, with the NetSuite GL. And it uses matching to compare its subscription-billing system, named Zuora, with its Zendesk subscriber database.
"We're using it for our SalesForce CRM system and our data warehouse, too," Loughnane says. "And we'll use it for future applications. We're expecting three or four new matching sets this year."
Saving Hours, Days & Aggravation
In addition to the 40-hour-per-month savings for the billing team, Loughnane notes that the monthly exception-citing workload has been cut from eight-to-12 hours down to about five minutes. He credits transaction matching with reducing the monthly close by two days and for helping to save time and money pretty much wherever it's used.
"An example is the Zuora application," he says. "Because the matching engine does so much work in advance of the monthly close, it now takes about six minutes to build the Zuora account reconciliation. Before, it took more than a week."
Zendesk's auditors appreciate the savings in time and aggravation, as well. And their happiness reflects across the company.
"The auditing process used to be painful, and not just for the auditors," Loughnane says. "The auditors had a hard time generating their reports and documentation, and that affected the accounting group—it even caused some turnover.
Keeping Your Auditors Happy
"Now we've got happy auditors, and they don't have to chase the accounting staff to answer their questions. The answers are in BlackLine."
Best of all for Loughnane is the personal satisfaction he gains when he helps set up a new user with process automation.
"I love to help people move up from ticking and tying spreadsheets to process automation. New users like it when I say, 'I can save you four hours. Not only four hours but probably the worst four hours of your month.'"
Join this webinar on Valentine's Day to discover how to automate your high-volume reconciliations and help your transactions find their perfect match. 
Jim Buchanan
Modern Accounting