BlackLine Journal Entry
Centralize, manage, and automate journal entries
Centralize, manage, and automate journal entries
BlackLine Journal Entry provides a complete journal entry management system that enables you to create, review, and approve journals, then electronically certify and store them with all supporting documentation. Journals can be posted to the general or sub ledger systems with pre-posting validation to catch entry or logic errors, eliminating ledger rejections. Automation rules allow period-end journal entries to be created and populated based on data and rules, and posted automatically, eliminating considerable manual period-end work.
Quick Demo: BlackLine Journal Entry
Centralize Journals Management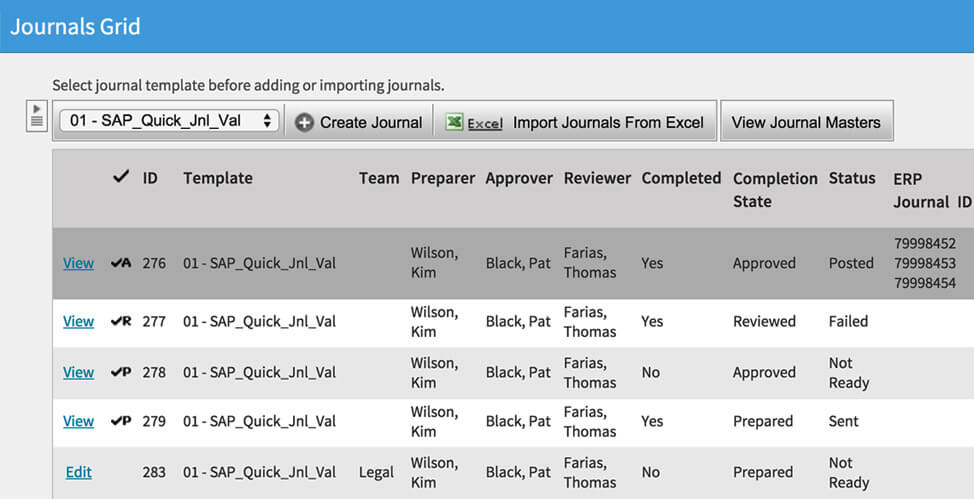 Centralize all information concerning a given journal entry in one easily accessible place with comments, supporting documents, and links to underlying matching transactions and reconciling items.
Automate and Streamline Journal Entries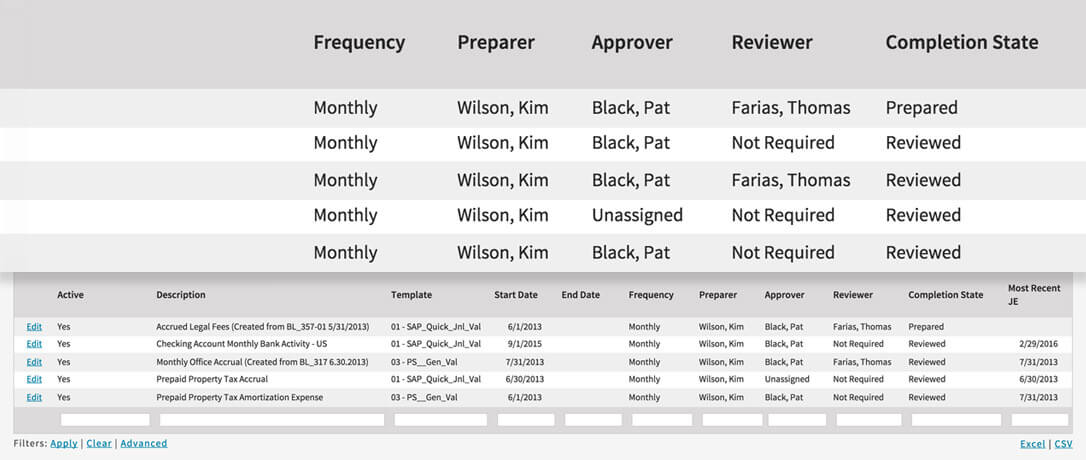 Journals can be automatically created, validated, and posted based on dynamic data from multiple sources, including consolidation systems, bank feeds, and credit card and POS statements. With a fully auditable trail, BlackLine's journal entry software will help save you time along every step of your journal entry process.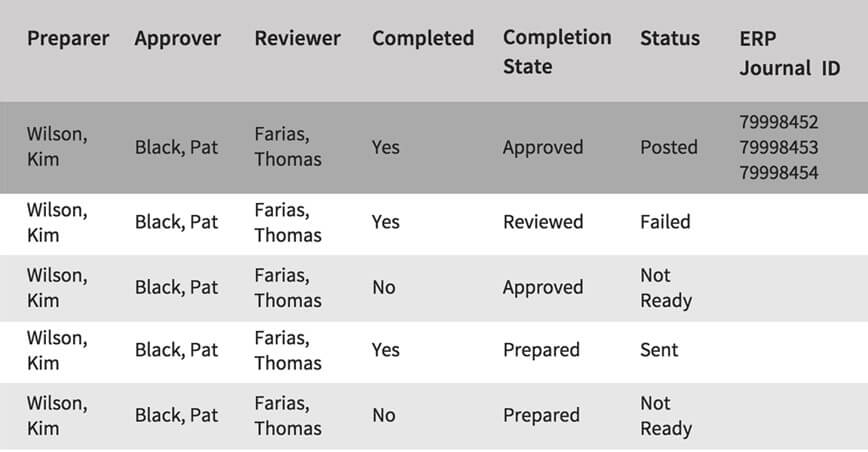 When an organization works with multiple, disconnected, and out of sync financial systems, they are exposed to bad information and undue complexity. BlackLine solves this disintegration by connecting with all of your financial systems and ERPs and eliminates timing and reconciling differences.
"We have additional time for analysis and review of financials due to less time spent keying, and our approvals are completed before the close is finalized. Our controller is much happier."
Hannah Marshall, Senior Accountant, Brooks Rehabilitation
The Modern Finance Platform
BlackLine builds solutions that modernize the finance and accounting function to empower greater productivity and detect accounting errors before they become problems. BlackLine products work in unison to eliminate manual spreadsheet-dependent processes prone to human error. BlackLine Account Reconciliations automates and standardizes the reconciliation process, and natively integrates with other BlackLine products to help manage every element of reconciliations and the financial close. Streamlining account reconciliations helps ensure accurate and efficient accounting activities, free from manual, error-prone practices. BlackLine is the only provider that offers a unified cloud platform supporting the entire close-to-disclose process and the leader in Enhanced Finance Controls and Automation software. BlackLine enables clients to move away from out-of-date practices and help finance and accounting professionals work smarter, more efficiently, and accurately. Clients around the world use BlackLine. BlackLine's cloud platform unifies the experience of more than 236,800 people around the world as they accurately, securely, and efficiently execute critical accounting tasks from reconciliations and journals to intercompany settlement and the financial close.