Finance Innovation Week
OnDemand
Finance Innovation Week OnDemand is your chance to gain a deeper understanding of industry trends, best practices, and emerging technologies set to transform finance. Watch our ondemand webinars featuring key BlackLine partners to come away with ideas critical to transforming your organization.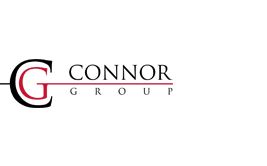 Blueprint for Success: Connor Group in Conversation with SurveyMonkey
In this highly interactive session, Connor Group Partner Deepika Sandhu will have a conversation with SurveyMonkey Chief Accounting Officer Dharti Patel about the company's successful IPO, achieving controls compliance, and how BlackLine supported the process. Deepika and Dharti will discuss leading practices that other high-growth companies can leverage as they work to take their companies to the next level.
Lease Accounting Lessons Learned and Day 2 Reconciliations
Whether they are still assessing the impact of lease accounting changes or reworking a troubled implementation, organizations can take a more strategic approach to lease accounting compliance – including Day 2 reconciliations with BlackLine – by reviewing the best practices and insights from hundreds of successful transition projects.
Financial Close Excellence with SAP and BlackLine
Leading ERP systems like SAP S/4HANA are helping organizations simplify finance structures and streamline reporting, but complementary solutions are needed to modernize the substantiation process. This webinar will explore the aspects of the financial close that are most ripe for transformation. We'll highlight best practices and introduce the SAP solutions by BlackLine that enable excellence.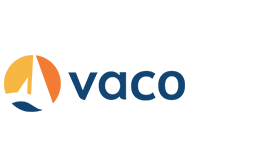 Oh the weather outside is frightful but our F&A teams are so delightful…or are they?
In this webinar, Vaco and Morgan Franklin will discuss what challenges F&A teams are experiencing and how that impacts employee morale. They will also look at how those challenges impact other departments within the organization. Next, they will explore ways that companies can overcome those challenges and things that they can do now to help create a more positive environment.

Optimize Your Financial Close
What inhibits your financial close? Are you looking to reduce cost, decrease days to close, improve accuracy, or make more time for analysis? In this session, we'll explore the inhibitors to an optimal close and guiding principles to follow on your journey.

A Foreman's Trade: Turning Dreams into Reality
Think of your company and your current processes like they're a home. Perhaps you'd like to start making improvements, but you aren't sure where or how to get started. During this session, you will hear how Nexteer Automotive was able to overcome obstacles and troubleshoot while building their "home" by having the right foreman for the job.