Wine Blending with Chateau Ste. Michelle
CFO Masterclass
Thursday, May 20, 2021 — 3:00pm PT
You're invited
CFOs have to blend data, see the big picture, and lead business strategy. The latter comes with a fair amount of pressure, but also affords us the opportunity to dine out and enjoy a nice bottle of wine.
Chances are you know how to order the right bottle at dinner, but can you imagine blending and creating your own drinkable—let alone delicious—wine? I can't. That's why I thought this masterclass would be perfect for us.
Join me along with a few of your peer CFOs and BlackLine's CEO Marc Huffman as we each create our very own red wine blend like the master sommelier we all wish we were. Maybe that's just me? Either way, if you like wine, you don't want to miss this.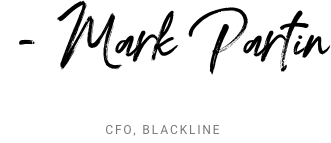 Wine Blending with Chateau Ste. Michelle
Become a winemaker in a day as an expert vintner guides each of us through the process of creating our very own red wine blend. We will taste a selection of wine varietals, explore the nuances of each wine to identify key flavors, learn blending best practices, and then create our own unique blend.
Following this event, you will receive some of the very wine that you yourself blend in the course.
RSVP to join at 3:00pm PT on Thursday, May 20th 2021