How to Lead Today & Build for Tomorrow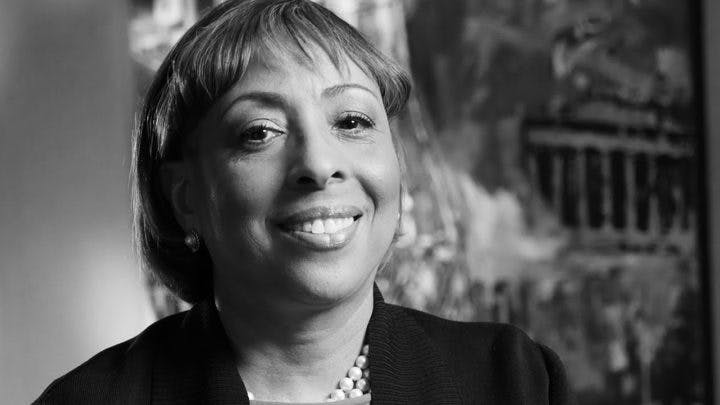 <iframe width="560" height="315" src="https://www.youtube.com/embed/bwqBe0uqoog" frameborder="0" allow="accelerometer; autoplay; clipboard-write; encrypted-media; gyroscope; picture-in-picture" allowfullscreen></iframe>
There is plenty on the minds of today's accounting and finance professionals. New technology, new regulations, and the looming robot revolution are creating a high level of uncertainty and demanding an equally high level of adaptability.
This is a tall order for an industry where innovation itself is something to get used to, and "the way it's always been done" is strongly preferred by many.
So how can accounting and finance organizations keep up and stay relevant in the midst of constant change?
Kathy Waller, CFO of The Coca-Cola Company, is no stranger to the relevancy game. She has been growing with the company since coming on board as a Senior Accountant in 1987, and is now an integral driver of their ambitious 2020 Vision.
As a strategic partner to the CEO and other business unit presidents, Kathy is focused on building the company's success both today and well into the future. And this requires a growth mindset with the ability to not just accept change, but lead that change.
Here are some of the secrets she shared to help you shift into the mindset of a leader and skillfully navigate the inevitable industry changes.
Get Ready for Tomorrow, Today
Historically, the expectations on accounting and finance have been limited to efficient accounting operations, compliance, and clean audits. But this is no longer enough.
Accountants are now expected to transition to the role of expert counsel, becoming strategic advisors with strong analytical capabilities, outstanding forecasting abilities, and an understanding of the entire business.
For this reason, shifting both your mentality and your approach from tactical to strategic is important for meeting the demands of today, and will only grow in importance in the future.
Accountants must have access to predictive data, and learn how to translate it into concise, decision-driving insights. Developing both a theoretical and practical understanding of data and analytics is becoming equally important.
Adaptable Leaders Shape the Future
Kathy puts a strong emphasis on hiring "the right talent not just for today, but for years to come to continue to keep the company successful." Identifying the integral qualities for your team members is an essential part of this hiring strategy.
At the top of Kathy's list of imperative accounting and finance skills are flexibility and adaptability. "Things change and people need to be able to change with them. You need to be able to rewrite who you are to fit your new set of circumstances."
And with technology innovating the financial landscape at an accelerating rate, there is plenty of opportunity – and need – to be continually adapting throughout each and every day.
"People succeed when they challenge the status quo and when they push," Kathy says. "And pushing yourself to learn new skills will then equip you to challenge the status quo."
Leading Through Change
When the right people are in place, the solution to meeting the heightened expectations on accounting and finance is having the courage to lead through change.
This is the mark of effective leadership, and it's vital to roll out new developments as part of an inspiring vision. This can combat resistance and concerns about competence, replacing these common responses with shared vision. But everyone still needs to be on board.
"When I see the whole team clicking and working together, I know I've done my job right, and I think that's what it's all about," says Kathy.
Leadership on Every Level
Top down leadership will always have an impact, but with the level of adaptability that is required to combat the uncertainty facing finance, leadership is needed on every level.
The 2017 Deloitte Global Human Capital Trends report reveals the need for a new type of leader that "must understand how to build and lead teams; keep people connected and engaged; and drive a culture of innovation, learning, and continuous improvement." It also recommends that companies focus on "establishing a leadership culture, risk-taking, knowledge sharing, and matrix management to build the leaders of the future."
One Step at a Time
Shifting the mindset within your organization can have a significant impact that is reflected in the bottom line, but it requires the investment to match. This will take time, and it's also essential to approach this strategically, one step at a time.
Here's a quick recap to help you begin building your plan. Prioritize this based on your organization's unique needs, and then create the game plan to implement your first step.
Refocus your teams' approach from tactical to strategic
Develop both a theoretical and practical understanding of data and analytics
Hire the right talent not just for today, but for years to come – and build teams with a skillset that includes flexibility and adaptability
Roll out new developments as part of an inspiring vision
Equip and develop leaders on every organizational level
Check out this case study to learn more about how The Coca-Cola Company practices leading through change by incorporating technology into their finance department, reducing the number of employees involved in reconciliation by 55%, and saving over half a million dollars per year through increased productivity.
Shannon Maynard
Senior Content Marketing Manager
Leadership & Culture