BlackLine Is the Leader in G2's Financial Close Software Grid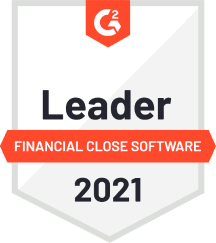 2021 G2 Financial Software Grid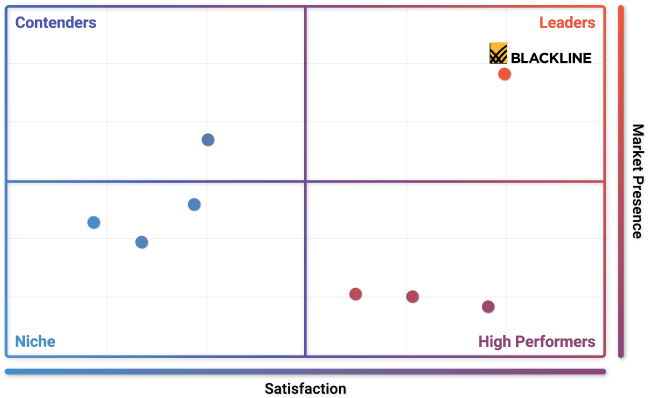 The reviews are in—G2 released its 2021 Financial Close Software Grid and BlackLine has been awarded the highest distinction. As the only recognized Leader for two years running, BlackLine received the highest scores for customer Satisfaction and Market Presence among all other vendors in the Financial Close Grid.
Read the full report to learn why:
users rated BlackLine
4 or 5 stars
users believe BlackLine is
headed in the right direction
users said they would
recommend BlackLine

"What I'm most proud of is our increasing Satisfaction score year-over-year. This validates our ongoing commitment to serving our customers and improving the lives of accountants around the world."
Marc Huffman
Chief Executive Officer, BlackLine
Hear What Customers Are Saying About Us
"Changed the way we close as a company"
We use the Account Reconciliations, Journal Entry, and Task Management products, and are currently implementing the Transaction Matching product. The implementation and use of these solutions have allowed us to take significant manual processes out of our close and reduce our close by three to four days. We anticipate further improvement through Transaction Matching—taking high-volume comparison of data sets out of our hands.

- Adam W., Assistant Controller, Mid-Market
"Increased efficiency for account reconciliations"
BlackLine's paperless account reconciliations allow for workflow approvals that are fast and efficient. This time saver is extremely valuable during the busy month-end close process. Additionally, the creative use of different templates means that the majority of our account reconciliations can be auto-certified. The workload for every team member has decreased significantly since the implementation of BlackLine!

- User in Retail, Enterprise
"Improved finance productivity by cutting manual accounting"
Each new product release adds new features and covers gaps identified and directly requested by clients. This definitely improves the user experience and helps to build a stronger application.
- Ariana W., Financial Systems Account Manager, Enterprise