With the May release, we are continuing to deliver on our commitment to build the platform for the Controllership—so Accounting and Finance can shift from producing the numbers to focusing on strategic accounting. As the custodians of business data, you and your teams play a critical role in influencing important business decisions. Here, we aim to help reduce the noise, so you can do so efficiently and effectively.
A modernized experience to enable productivity and efficiency for every process.
Our new menu navigation provides a quick and efficient way for you and your teams to access the work of the day—reconciliations, tasks, and reports, to name a few—in fewer clicks. And a newly designed dashboard experience provides instant visibility into the things that matter the most. With the ability to customize views across specific fields and by preferred visualizations, you can easily identify and focus on critical matters that require your attention. The new menu navigation and dashboards will be rolled out in sandbox environments, so you and your teams have adequate time to explore and familiarize yourselves with the new experience—we think you'll love it.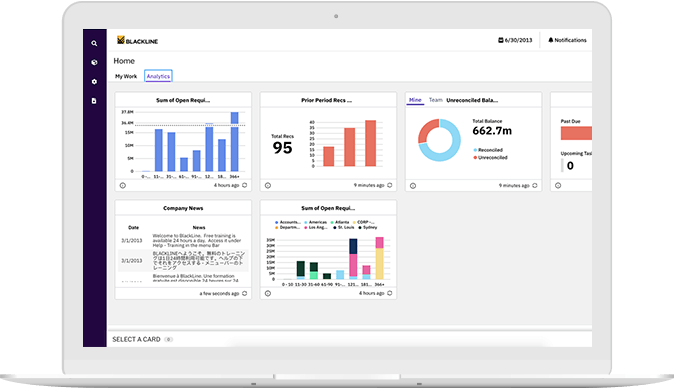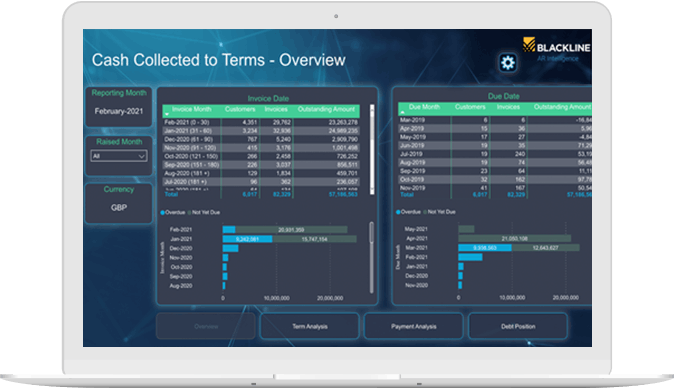 Optimize working capital and enhance strategic decision-making with AR Intelligence.
BlackLine AR Intelligence is here. Our new solution extends the power of BlackLine Cash Application to provide organizations with critical business insights to improve the management of risk, cash flow, and collections. Preconfigured, interactive dashboards display key information such as customer behavior insights and payment terms versus cash collected, so key stakeholders—from the CFO to the Office of the Controller, Treasury, and even the sales organization—benefit from a better understanding of their financial risks and opportunities.
"I have not seen this level of reporting, and the ability to drill into the detail in all my years as a credit manager. [AR Intelligence] provides a strategic review and a dynamic approach to collections."
- Credit Manager, Global Fortune 500 Healthcare Company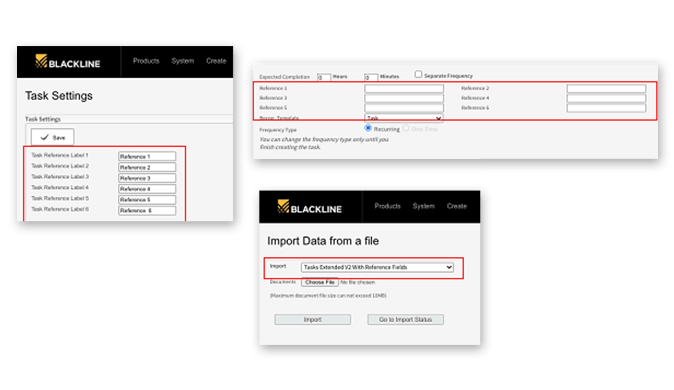 Prioritize critical tasks and enhance visibility into the status of work in progress.
Your teams are doing a lot. And you rely on BlackLine for a real-time, accurate view into the status of the work being done to ensure exceptions are handled properly and guidance is issued in a timely manner. Customers can now use up to six task reference fields to help organize and aggregate critical task-related information. With the ability to report on these fields, you and your teams can segment task data to gain a deeper understanding of potential process bottlenecks and opportunities to apply incremental improvements.
Deliver the right information, to the right people, at the moment it's needed.
With the pace of change accelerating, it's more important than ever for Accounting and Finance to be able to share critical information to better respond to the needs of the business. In support of this, BlackLine users can now speed the distribution of BlackLine reports to other users in their organization. Users will now receive an email notification when another user has shared a report with them, so key stakeholders have the timely and relevant data necessary to drive impactful decision-making.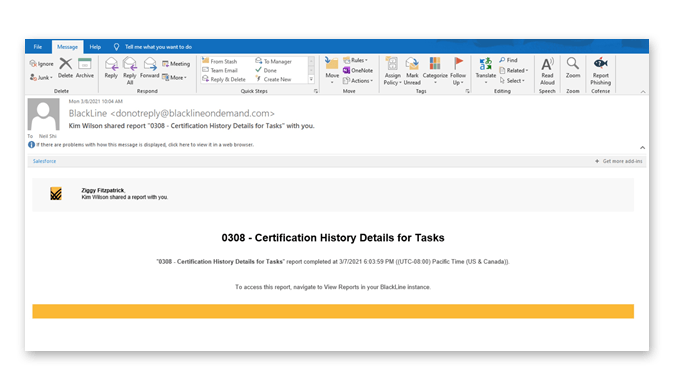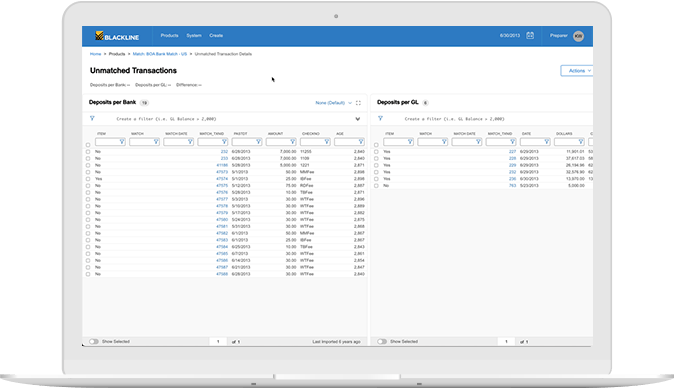 Match data faster and with greater accuracy.
We've added even more to the newly designed Unmatched Transaction page to streamline the process of manually matching transactions. You can now match transactions by Reason Code, view all transactions, view comments from the Unmatched Transaction page, and more easily perform three-way matches. These are just some of the many enhancements we are continually rolling out to enable you and your teams to free up capacity to focus on what's important.
See what's new in the May 2021 release.
BlackLine customers can learn more about the May 2021 product release and all previous release items in the BlackLine Community. To access information about each product release on the BlackLine Community, including videos and release notes, simply login through your BlackLine instance. Be sure to check out the Product Release hub to stay in the know on all of the enhancements and features we're rolling out to you throughout the year.