BlackLine Daily Reconciliations
Automate frequent reconciliations for continuous control and validation
Automate frequent reconciliations for continuous control and validation
Ensuring the validity of the balances of bank, credit card, lockbox, and other key accounts is a constant struggle for accounting teams. Associated complexities coupled with period-end time constraints mean critical steps are often ignored. Manually ticking and tying large datasets across spreadsheets lacks control and increases the risk of an error or material weakness. BlackLine Daily Reconciliations enables continual monitoring of accounts for accuracy throughout an accounting period by automating these more frequent, labor-intensive reconciliations.
Continuous Account Balance Validation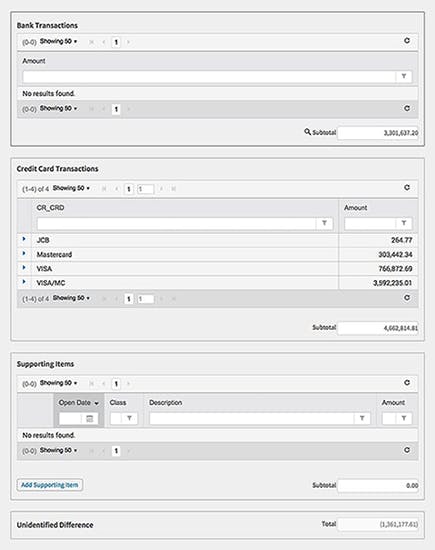 BlackLine Daily Reconciliations combines transaction matching, account reconciliation, and automated journals functionality to streamline the regular monitoring and verification of account balances. Instead of wrestling with period-end time pressures, data from multiple sources can be automatically brought in, discrepancies identified, and reconciliations performed every day or as needed. This ensures confidence, accuracy, and timely follow-up on issues.
Embed Control and Auditability

By automatically pulling in and comparing data from source systems such as bank files, credit card and merchant processors, and point of sale systems, the risk of human error is removed while staff is freed up to spend time investigating and resolving issues. Tailor approval workflows and embed complete auditability and control throughout every step of this automated process.
Automate, Standardize, and Optimize Process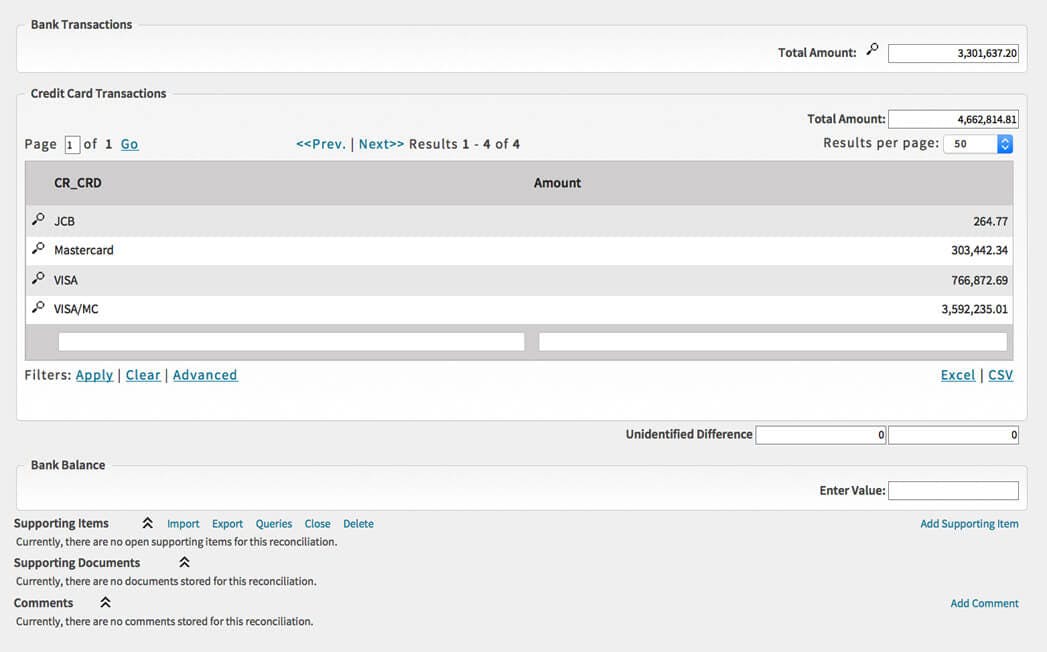 BlackLine provides standardization for frequent reconciliations by automatically populating daily reconciliations with balances from the GL and bank accounts, identifying system-matched transactions, and subtracting unmatched transactions and routing them for investigation and resolution. Focus accounting teams on investigating discrepancies instead of manually ticking and tying transactions across spreadsheets.
THE MODERN FINANCE PLATFORM
BlackLine builds solutions that modernize the finance and accounting function to empower greater productivity and detect accounting errors before they become problems. BlackLine products work in unison to eliminate manual spreadsheet-dependent processes prone to human error. BlackLine Account Reconciliations automates and standardizes the reconciliation process, and natively integrates with other BlackLine products to help manage every element of reconciliations and the financial close. Streamlining account reconciliations helps ensure accurate and efficient accounting activities, free from manual, error-prone practices. BlackLine is the only provider that offers a unified cloud platform supporting the entire close-to-disclose process and the leader in Enhanced Finance Controls and Automation software. BlackLine enables clients to move away from out-of-date practices and help finance and accounting professionals work smarter, more efficiently, and accurately. Clients around the world use BlackLine. BlackLine's cloud platform unifies the experience of more than 236,800 people around the world as they accurately, securely, and efficiently execute critical accounting tasks from reconciliations and journals to intercompany settlement and the financial close.
Learn More