14 days ago
Flatten the Curve: From Implementation to Optimization - Presented by RSM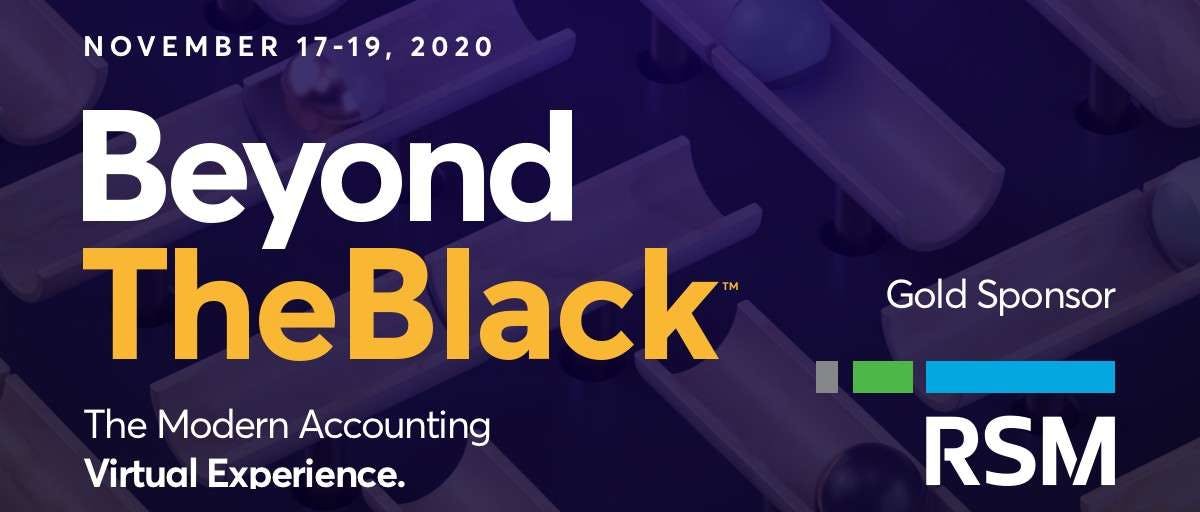 Speakers: Ana Minter, Director, Management Consulting, RSM and John Wolf, Technology Management Consultant, RSM
Accounting and finance professionals rarely look forward to the close process. And when it comes to the close, faster doesn't always equal better.
The key to properly implementing BlackLine is understanding how it can be used to holistically improve your unique close process. RSM has pioneered implementation methodologies such as their proprietary BlackLine accelerator, SmartLaunch, to right-size your close to fit your needs.
The Outdated Financial Close
In a typical month, processes are usually stable during the pre-close, but there is a big crash during the close. People are overwhelmed to close the books:
69% say manual effort is the number one bottleneck in the financial close process

55% are not completely confident they can identify financial errors before reporting results

350% more FTEs on general accounting/reporting at bottom performers

34% of productivity is lost for actively disengaged employees
When you focus on optimizing the close with repeatable and sustainable processes, you can look forward to less time spent, more control, and less audit fees. This means more stability, both during pre-close and the close:
50% reduction in time spent on reconciliations

100% reliance on automated match control

40% reduction in audit costs

25% less resources on transactional activities
How to Optimize the Close Process
Ana Minter outlines four steps to achieving an optimized close process:
Dig into the data – Gain an understanding of your current state financial transactions and associated timing/materiality

Review current policies and procedures – analyze current policies and close activities to determine alignment with organizational close goals

Analyze roles and responsibilities – Align the right people with the right duties by leveraging capabilities and providing growth opportunities

Review/optimize technology solutions – Architect data flow among technology systems that contribute to close and perform related "fit for purpose" analysis
It is key to inventory the list of technologies that contribute to the close processes – this could include ERPs, third-party sub ledgers like bank or treasury systems, consolidation programs, a close management system, APIs, or RPA capabilities.
Map out what business solutions are being solved by these particular technologies, and then what capabilities are offered. Evaluate where there are bottlenecks or issues between the systems, and focus on implementing point solutions to fill the gaps.
The Close Optimization Approach
RSM begins with an assessment of the current state – what is being used, are processes lengthy, do you need more on analytics, is the data integrity sound? Then identify opportunities such as: automate matching or journal entry creation, think about continuous improvement, or develop new reports or dashboards tailored to your business requirements.
What is SmartLaunch?
The RSM methodology for close automation acceleration is built around enabling smarter and faster optimization of your business. SmartLaunch is a new way to implement and optimize BlackLine, and focuses on these pillars:
Foundational Level: Establishing the building blocks for future phases

Accelerated Automation: Optimizing processes with limited input

Rapid Value: Realizing benefits faster with industry professionals

Leading Practice Design: Leveraging RSM's Golden Copy instance

Predictable Success: Deploying a winning formula for your close

Empowered Team: Transferring knowledge to create your own experts
Whether you are implementing BlackLine for the first time or optimizing your current environment, Minter explains that SmartLaunch is a risk-based, data-driven approach that can stabilize and enhance the quality of your close, increase automation, and flatten the close curve in the most practical manner possible.
Success with SmartLaunch
RSM has partnered with BlackLine customers to help them achieve results, faster. One client realized a 36% increase in auto-certified reconciliations, had a 4-week turnaround between implementation phases, and completed the month-end close cycle 15 days faster.
Another saw a 46% increase in auto-certified reconciliations, a 96% decrease in total unreconciled balances, and a 78% increase in completed reconciliations.
Advertisement
14 days ago
Modern Finance in the Digital Age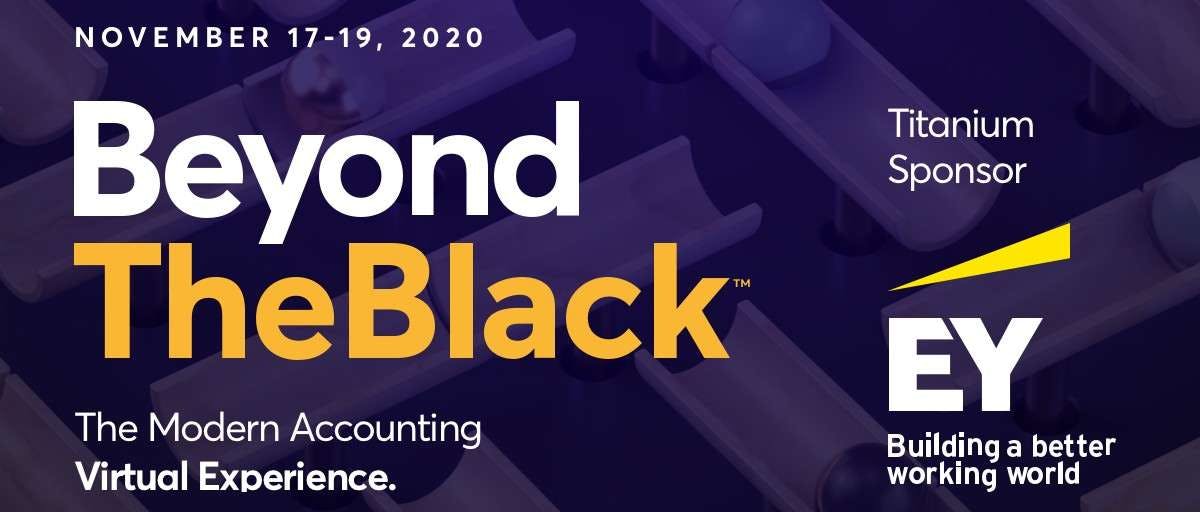 Speaker: Tony Klimas, Global Performance Improvement Finance Leader, EY
EY's Tony Klimas began this session by talking about some of the ways our world is being disrupted as we enter the digital age:
66% of children in school today will work in jobs that don't exist today

4.5 people online with 5.2b mobile phones in use—we are more connected than ever

By 2025, we will have created 175 zetabytes of data, up from 18 zetabytes in 2018
He went on to share that the modern finance function of the future will be much different from today across these six aspects:
New business models: Industry convergence and a rapidly changing business landscape will demand more agility from finance.

Process and solutions: A customer-centric finance function is focused on quality and internal customer experience as internal controls and traditional roles become more automated.

Insight and automation: There is a true ability to see what otherwise wouldn't be seen in near real-time by leveraging RPA and a host of digital technologies.

Talent and innovation: There are new workforce models and a shift in skills, including an increase in soft skills, such as creativity, problem solving, and working in teams.

Risk and governance: Streamlined and highly automated, the management of risk and implementation of controls will be significantly more sophisticated and hidden from view.

Operating model and service delivery: The "make vs. buy" decision is replaced by a more nuanced hybrid view that has adapted to the 21st century and beyond.
2020 DNA of the CFO Background: CFOs in the Transformative Age
EY conducted this study in early 2020, and from over 800 responses, these three themes emerged:
The Role of the CFO: The CFO role is increasingly complex and demanding, so how do we continue connecting across the C-Suite?
82% say, "A CFO cannot succeed in their role without a trusted and collaborative relationship with the CEO."

84% say, "The CFO/Board relationship needs to be built on trust."

When asked about the personal/leadership attributes that CFOs feel will be critical to success, 66% said the agility to adapt to continuous change, and only 5% said emotional intelligence.
Long-Term Value vs Short-Term Pressure: How do we balance the need to grow and optimize while dealing with short-term pressure to focus on results and costs?
79% say, "We are no longer focused solely on delivering economic value to shareholders, but are increasingly focused on creating long-term value for all stakeholders, from customers to communities."

79% say, "Our investors are increasingly requiring us to provide much more information on how we create value for all our key stakeholders—not only shareholders."

81% say, "We believe there is significant value for our organization that is not measured or communicated using traditional financial KPIs, such as intangibles, innovation, brand value, and human capital."
The Role of Humans in the Digital Age: How do we leverage the full talent of our people while pursuing new technologies required by the digital finance function of the future?
71% of finance leaders say, "Traditional back-office behaviors and mindsets in finance are slowing the modernization of the finance function."

84% of finance leaders in large organizations say that they are overseeing efforts to adopt technology and transform cost efficiency and effectiveness.

78% say, "Changing the culture of my finance team is a major priority for me/our CFO."
Conversation with McKesson
Speakers:
Kim Pritchard, Director of Accounting Systems, McKesson

Noel Rivenes, VP & Controller - North America Financial Shared Services, McKesson

Dorian Redding, Partner, Advisory Services, EY
When asked about McKesson's finance automation journey, Noel talked about the importance of "creating the right balance of centralizing functions, outsourcing where we could, and automating our manual efforts."
Dorian mentioned the importance of beginning with the end state in mind. "We worked back from there, and then looked at the process changes that needed to be taking place. BlackLine is a real enabler of the virtual close, from Account Reconciliation to Transaction Matching."
It's so important to have a good business case, and Noel said the selling points they presented were generating savings they could invest in other places, eliminating the repetitive work, and automating some of the transactional work. She also highlighted the fact that finance automation would lead to a more engaged team overall, because the work they were doing is more value-adding.
Value of a Partner
McKesson selected EY as their partner, and both Noel and Kim are adamant about the value of working with a partner. It helped their teams integrate the project into the business, not just implement—and there's a big difference.
Kim said, "It's hard for most people to accomplish all their objectives with just their in-house team. Your team gets to learn from a partner, but they're not on the hook for it all, so they can focus on learning and growing."
Dorian talked about how EY approaches transformation, saying, "We listen for what their needs are, so we can understand how they need to change their processes." Communication and education of the team is also a huge proponent. "EY provides capability and capacity, and becomes a fundamental part of the change management."
McKesson is currently using BlackLine Account Reconciliation, Task Management, Transaction Matching, is on a year-long journey with Journal Entries, and in the middle of a proof of concept for Intercompany Hub.
"I can't say enough about Matching—giving people back their time and not making them do mundane, rote tasks is absolutely powerful," says Noel. "It gives us capacity back and allows us to reallocate them to something they're actually interested in."
Final Words of Wisdom
"Change management is really important," says Noel. "We're much more customer service focused than we've been in the past. Be flexible and open to new ways of doing things."
"Have a vision and passion in addition to strategy," adds Kim." Set the goal high and align your passion with your vision. This will ensure that you're excited to go to work every day."
14 days ago
Creating an Ecosystem with BlackLine, Your ERP & Other Applications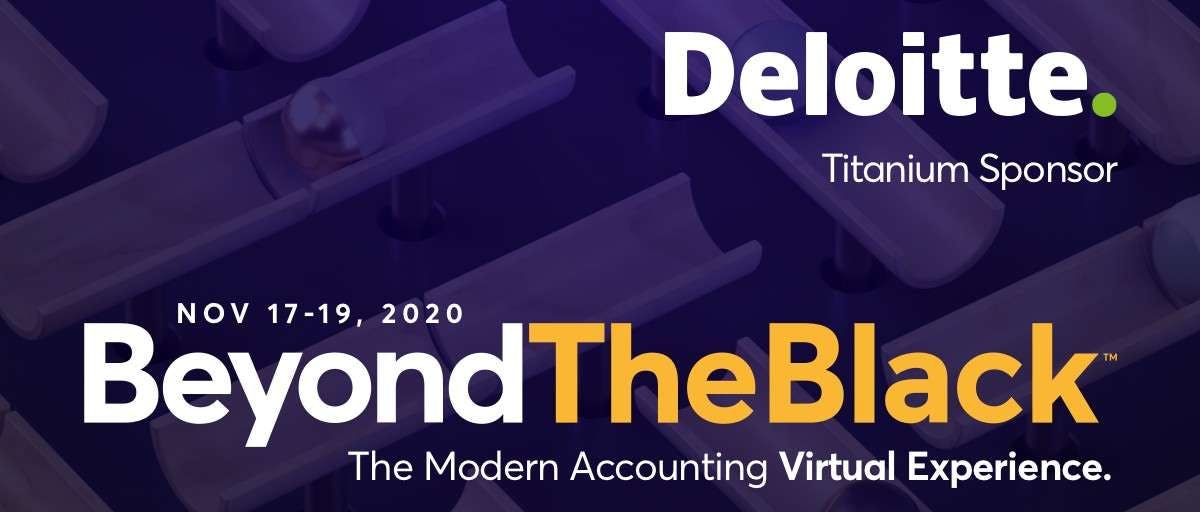 Speakers:
Temano Shurland, Principal, Controllership, Accounting & Reporting, Deloitte

Dion DiChristifaro, Senior Director, S/4HANA COE, SAP

Steve Soter, Senior Director, Product Marketing, Workiva

Matt Jackiewicz, Senior Director, Johnson & Johnson

Michael Shultz, Director, Finance Transformation & Solution Marketing, BlackLine
Deloitte's Temano Shurland hosted this panel of finance transformation experts, and opened the discussion by saying, "COVID has done a lot to advance the evolution of digital transformation."
He went on to define 6 pillars of finance transformation:
Governance—segregated, efficient

Finance & Accounting—accuracy, customer satisfaction

Technology & Data—complete, standardized

Risk & Controls—auditable, timely

Regulartory & Compliance—compliance, policy

Cybersecurity—secure, integrity
Then talked about the finance transformation challenges that Deloitte has been seeing in the market today:
Transformation journey can feel too large and all-encompassing to be effective

No one solution can solve all problems—how to effectively automate cross-solutions

Digital transformation appears extremely expensive and time-consuming

Virtual/work-from-home has led to a heightened importance of a digitally enabled workforce

Challenging to get all business stakeholders aligned and breakdown silos

Difficult to get a consistent return across automation platforms and financial systems

Finding resources to support digital transformation alongside existing work is difficult

Virtual process improvement/implementation requires greater coordination/planning
Turning it over to the panelists, Temano asked a series of insightful questions.
What has been you or your clients' biggest finance transformation challenge in 2020 and how did they adapt accordingly?
Steve: How to accommodate remote work and maintain productivity. Organizations are still challenged with finding ways to do more with less, heightened reporting needs, and maximizing the value of the systems they already have.
Michael: The challenges we've been seeing are adapting quickly to being remote, doing more with less, and still closing the books on time. It's become so important to build the business case to bring on new technology—upgrading your ERP or bringing on new technologies like BlackLine.
Matt: Initially for us, remote work was challenging. Now, we're embracing a variety of new technologies, and recognizing the need to shift things like legacy processes. We're in the mode of ensuring we shift the paradigm around cloud and SaaS, strengthening our compliance core and thinking about the art of the possible.
How would you design an end-state finance system architecture to best take advantage of data efficiencies, governance, and controls?
Dion: In past years, we were always bringing the data to the application. But it takes a ton of work to maintain that. Having an ecosystem that can be interconnected, different tech that can easily talk to one another, that's where BlackLine comes in as an SAP partner. Customers want to eliminate as much data movement as they can.
Michael: Think about the end state and where you want to be, and then look at what technology solutions that work together will get you there.
Steve: It's so important to have trusted data and simplify complexity. When we start to change the way we work, and where F&A teams are spending their time, we can achieve that silver bullet of finance transformation.
Matt: We view data as the center piece of our digital finance transformation. The key theme we've been seeing is the need for interconnected business processes. You have to be rigorous about the governance of your data and have an enterprise mindset around data. It's key to define your data model up front.
Once the finance architecture is built out, where are organizations trying to achieve improved connectivity—with BlackLine and beyond?
Matt: It's essential to design key objectives and imperatives to address today's challenges, and equip accountants to move out of the hunting and gathering stage so they can focus on understanding their dataset and creating insight.
Dion: COVID has forced F&A organizations to work differently. So many things need to work together for customers to get the results they're looking for, including closing the books faster, streamlining the process, and making it more high quality. If you do things too fast, you'll make mistakes.
Temano paused to offer these tips for efficient integration:
Standardize: Standardize data sources to confirm data does not require complex cleansing before upload into BlackLine.
Think ahead: Consider business direction and planning and design the system to be flexible for future growth, capture any process enhancements or changes before system implementation including governance structure.
Prepare: Prepare a change management and training plan. Allow adequate time and resources for getting users up to speed.
Designate: Designate a system ownership and maintain schedule and structure. Ask questions to determine what parts of the system may be maintained by the business.
Document: Document technical specifications, integrations, landscapes, and design decisions for future reference.
Stay tuned: Subscribe to webinars, newsletters, and conferences from your solution vendor to capture system enhancements, leading practices, and additional use cases.
What recommendations would you have for someone beginning this finance transformation journey?
Matt: Five key points come to mind when we're starting on this journey:
This journey isn't for Finance. It's important to bring all parts of the business on this journey from the beginning, so they see the value and become advocates to help us drive this change.

Everything we do starts with process. It's critical end-to-end process in a way that allows us to optimize the whole.

Leverage SaaS and cloud in the areas that make sense, pick your strategic vendors up front and bring them along your journey.

Engage top talent in more junior levels in this journey, allow them to play an active role, and embrace new ways to engage them. They are the future of finance.

Establish your roadmap and keep that in place, especially when you see rotations at the senior level.
Steve: Build out a roadmap and start out relatively small. When you start out with ideas that are too big or complex, there's a high risk of disrupting the current processes that are necessary to get the daily work done. Partners can be really helpful during the road mapping process. They've seen this done before and have worked with hundreds or thousands of customers that have dealt with the same issues.
Michael: When you're building your business case, make sure you're involving the right people. Talk to IT and understand what their needs and requirements are, talk to internal and external audit. This helps avoid the need to start from scratch after discovering that the business case doesn't meet the needs of all departments.
Dion: Focus on the business process itself, and ensure that you understand all the inputs and outputs and different pieces. Focus on processes that help differentiate yourself from the competition.
14 days ago
Quick Win for Efficiency & Control with Bank Rec Automation
Accounting organizations are continuing to look for quick wins to improve efficiency and control, especially in higher risk areas. But how does your organization enable greater operational resilience, automation, and control?
BlackLine Bank Reconciliations is a new solution-driven approach to automating your end-to-end bank reconciliation process in the cloud. In this session, Katie Morris, Manager Solutions Marketing, and Cindy Jacobson, Solutions Consultant, both from BlackLine, share insight on this approach.
Manual Processes Are Not Sustainable
It's not a secret that traditional accounting processes are not sustainable, but most organizations are at different places in their automation journey. Even if you are using BlackLine products, you may still have some manual work, particularly in your bank reconciliation process. Automating this process is critical to building a resilient accounting organization.
A lot of manual effort takes place outside of BlackLine in spreadsheets for transaction matching. You may be taking advantage of some of the features and functionality of account reconciliations within BlackLine and seeing some visibility and control, but if you don't have the matching process automated, your preparer is still doing a manual tick and tie process outside of BlackLine.
Comparing line items, identifying reconciliation items, adjusting entries, attaching supporting documents, circulating for review and approval, and filing documents are just some of the manual activities that might still be happening outside of BlackLine. All of this increases risk and takes time to do.
A Solution-Driven Approach to Bank Reconciliations
By automating Bank Reconciliations with BlackLine, you'll see faster, easier, and error-free bank reconciliations, take a proactive approach to unmatched transactions, and have more time for analysis and review. You can substantiate bank account balances with an end-to-end solution:
Seamless integration of Account Reconciliations and Transaction Matching

Bank and GL data is securely imported into a single platform

Automatically compare and reconcile transitional information

Create reconciling items
BlackLine takes a solution-driven approach for Bank Reconciliations, with 8 steps to deliver quick time-to-value for our customers:
Review your current reconciliation process

Configure settings and reconciliation templates

Assist with the setup of rules and data groupings to push transactions to the reconciliation

Perform user acceptance testing for imports, data, and transaction matching processes

Migrate the bank reconciliation process to your sandbox and production environment

Provide comprehensive user training

Help you go live with Bank Reconciliations in 60 days

Deliver post-build follow-up to the first-month reconciliation
Save Time, Decrease Risk & Reduce Costs
With BlackLine Bank Reconciliations, organizations can reduce costs, save time and effort, decrease risk, and improve employee morale.
And the value has been proven: World Fuel Services now reconciles cash twice a month and cut 40-50% of time from monthly auditing of cash reconciliations, and Toga auto-reconciled 58% of accounts and more than 95% of bank statement transactions.
14 days ago
The Future of Finance Automation
Speaker: Manoj Narayan, SVP, Product, BlackLine
Accountants are tasked with too many manual activities—especially with the introduction of an ERP system like SAP or Oracle. Technology is here to help, but choosing the right technology can be a challenging process.
There are so many automation-related companies on the market offering solutions like RPA, BPA, RDA, BPM, IPaaS, PBA, and PBR. This can get very confusing as companies try to differentiate themselves in a sea of similarity.
According to Manoj, the best place for an organization to start is by creating an internal automation Center of Excellence or COE—a team that really understands the technologies available on the market and can help your organization strategically implement automation.
Accounting departments need:
Purpose-built automation that does not require maintenance

Automation that is quick to implement, only needs to be configured once, and possess the ability to help everyone in the organization

One central location to monitor and interact with the global close process.
BlackLine Finance Automation is your centralized view into the entire financial close, from manual tasks through to fully automated tasks in any ERP system. Finance Automation will become your virtual COE for automating the Record to Report process. It will provide you with global visibility and it will even recognize your tasks and suggest automation if it recognizes a familiar activity.
We're in the middle of the most significant platform investment BlackLine has ever seen, and with the necessary building blocks in place, we'll focus on building automation enabling features, including:
An executable Task List

A cloud process flow automation studio, which allows accountants to drag and drop pre-built steps into your accounting process flows

Intelligent business apps to increase your automation maturity

Capability of integrating with collaboration and messaging tools

The first ever crowd-sourced finance and accounting automation library, so you can cleanse any sensitive data from your automations
BlackLine is already the leader and pioneer for finance and close automation. Now, we are taking it to the next level by enabling you to manage your financial close from a single platform, across your ERPs, other financial systems, and BlackLine, using the best technology available.
Finance Automation is purpose-built: it's built by accountants for helping accountants in the financial close process.
Speaker: Pete Hirsch, Chief Technology Officer, BlackLine
BlackLine is building an indispensable platform for Controllership by:
Bringing the best and brightest technology minds in the industry

Expanding our footprint with intelligent automation for accounts receivable

Innovating on our core solutions with new functionality

Making it easier to be productive from anywhere with a modernized user interface, report distribution, and a mobile app

Enabling new use cases to increase accuracy with automation in Account Analysis
We're pushing the future of accounting now, and we're committed to working for and with you to deliver:
A user experience to enable total productivity from anywhere

Self-service transformation tools so you can create and drive every automation yourself

Broad automation that is connected across your entire Finance & Accounting technology landscape to save you time

A command and control center for all processes delivering total visibility and transparency for the Controller

A previously unimaginable "touchless close"
Pete wrapped up today's product keynote with this: "The future of accounting is not just digital, it's automated, intelligent, and touchless, and we will help lead the way."
14 days ago
Executing on Accounting 2025, Today
Speakers: Rob Feinstein, Vice President of Solutions Management, BlackLine
Fred Li, Vice President of Product Management, BlackLine
The virtual accounting function has arrived. The pandemic has been a forcing function, and now 74% of CFOs say they intend to grow remote work—permanently (Gartner).
It's never been more important for the applications you use every day to be responsive to the way you work. So, everyone from the Staff Accountant to the Controller, every skill level from contingent worker to tenured accountant, can work smarter and be more productive, in the office, at home, from anywhere, no matter what changes the world may throw at us.
BlackLine has made it our business to prepare for the accounting function of the future, and today is no different.
Let's talk about some of the features, functionality, and efficiencies we've developed for the future of Accounting and Finance, which is now.
Unmatched Transaction Page: Working smarter from anywhere also means reducing the time to work through unmatched transactions in Transaction Matching. And we're investing in UX innovations that can help you easily break through and close roadblocks, independently and autonomously.

User Experience Modernization: Transaction Matching is just one example. All across the site, we're implementing a common visual language that allows a user to see common elements across any page, all over BlackLine. The idea is that even when you see a new page for the first time, there's a lot you already know how to do because you've learned it by using BlackLine in other parts of the application.

Accessibility Modernization: We have users of BlackLine—just like all software products—whose eyesight makes it more difficult to navigate some web pages with the same ease that many others can. That's why accessibility standards exist, and we're aggressively designing our site to meet them.

Report Distribution: BlackLine has improved the way you share data with report distribution. Now, within our reporting product, you can schedule reports to be sent to other BlackLine users instead of exporting and emailing them individually. You can create multiple schedules with different sets of filters for different users to receive.

UX Roadmap + BlackLine Mobile App: We have a big vision for where a redesigned BlackLine can go, and it takes a variety of different components—visual language, easier navigation within a page and across the entire application—and keeps stacking wins, one on top of the other.  The vision for our mobile solution is to enable you to close from anywhere: you'll have the ability to review and certify various assignments via a smartphone or tablet.
Our innovation doesn't stop there.
Rob passes the ball to Fred Li, Blackline's Vice President of Product Management who shows us how BlackLine is enhancing our platform integrations to enable self-driven transformation and automation across every corner of the Finance & Accounting landscape, including BlackLine's new SAP-specific roadmap items.
More Data Connectivity: In the spirit of improving integration, we've built a data extract from SAP's Material Management module into BlackLine.

SAP Fiori Tiles: If your workflow starts in BlackLine, we want to make it easy to navigate to SAP to complete any other related steps.  As of last month, our SAP Web Services connector now enables a URL to be sent back to BlackLine from SAP. Similarly, if your workflow starts in SAP Fiori, we've created BlackLine specific Fiori tiles. As Fiori is the new User Interface (UI) for SAP, it comes with a set of apps that address the most broadly and frequently used SAP functions. They can be seen on the Fiori Launchpad, and they provide simple and easy-to-use access across desktops, tablets, and smartphones.

Enhancing Connectivity Between BlackLine and SAP S/4HANA with APIs: Many of you already value having a connector between BlackLine and your SAP instances. By using modern APIs, this will further increase control and efficiency for those of you on SAP S/4HANA.

Journal Entry & Intercompany Template Builders: With these updates, customers and partners are now able to speed up implementations and maintain parts of your template configuration on your own. For you Customer and Partner System Admins out there, this gives you the self-service ability to create and edit basic Journal fields and ICH fields to fit your needs.

New Connectors: Connectivity is the key to reaching every corner of our accounting landscape. So, we're investing to deepen and enrich our existing connectors.

APIs + Developer Portal: While out-of-the-box connectors provide a great deal of value, we know there are other systems and solutions that can benefit from interacting with BlackLine. This is why it's been very important to us to take an API-first approach to new innovation and create an open platform for a development focused community to centrally access our API documentation and how-to guides.
The times have demanded the rapid evolution of efficiency in BlackLine—not just sometime in the future, but today. What we're sharing throughout this conference is evidence of that. Without a doubt, the past year has put an enormous amount of pressure on resiliency and integrity—for every part of the organization. Accounting is no different. Financials are in flux. Business models are challenged, and executives are more focused on operational measures than compliance and fighting fraud.
14 days ago
The Future of Accounting – 2025 & Beyond
Speaker: Pete Hirsch, BlackLine Chief Technology Officer
This year, resilience and agility have been front and center for every organization, and we recognize that there's never been a greater need for more accurate financials, faster delivery of those financials, and stronger controls in an era of greater risk.
So much has changed with business, customer behavior, supply chains, and even how we work. But BlackLine wants to prepare you for what's next. And as part of an unprecedented community of finance and accounting expertise, you've helped drive what's coming. It's the best accounting community driving the world's best accounting platform.
BlackLine has always been customer-first, and that's why we want to invest in accelerating our pace of innovation and scalability in the face of change. So that ­you can have a platform that is agile and adapts to changing business and operating conditions.
We know how much you're using the platform. With more than 10 billion transactions imported and 7.5 million journal entries, we want you to be able use it for your needs. To that end, we've expanded our team so we can further enable you.
We've also heavily invested in our platform, including moving to Google Cloud Platform to enhance scalability and performance. There's also the Open Platform initiative so you can connect BlackLine to any source system and build a single source of accounting truth.
On top of all of that, we looked at every page to redesign them and enable a more intuitive application experience so it's easier for you to get work done in BlackLine.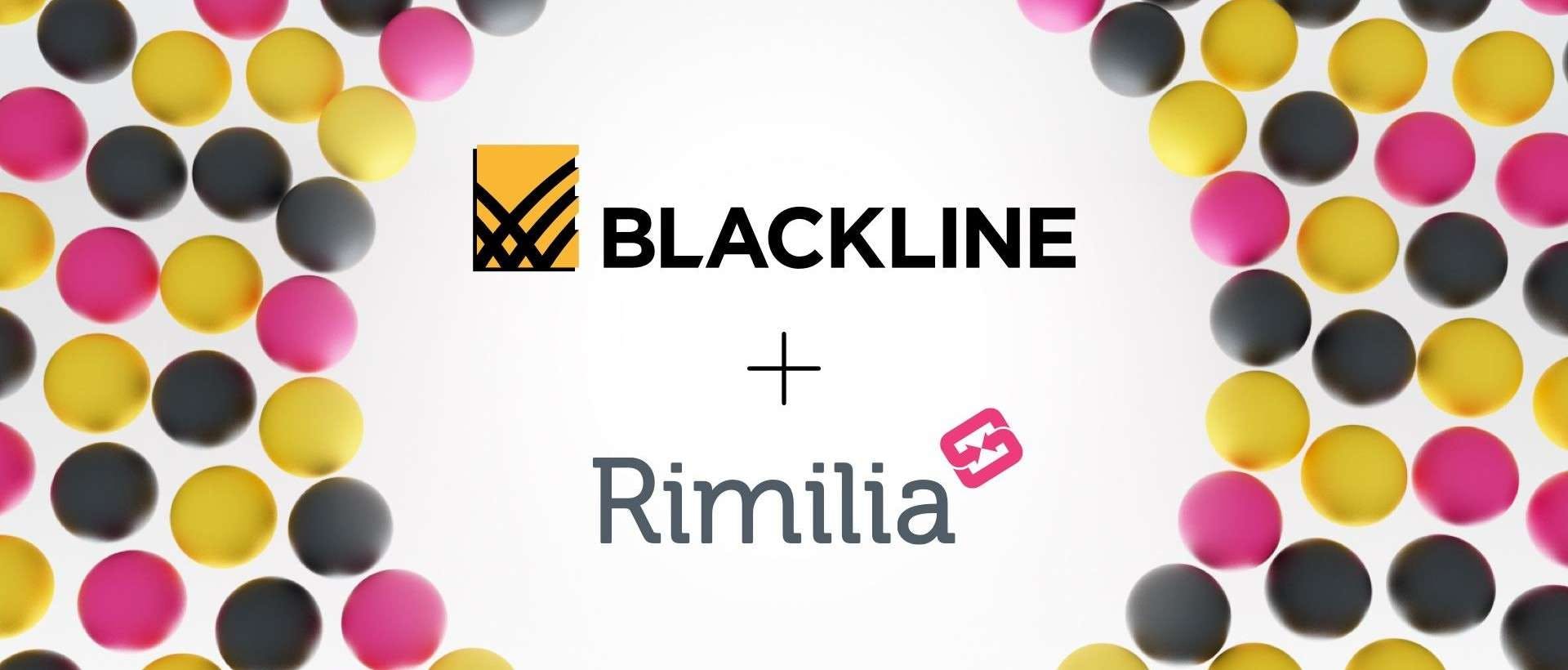 Our investment has also meant expanding into new areas of accounting operations with the BlackLine Cash Application. By bringing Rimilia's leading AR automation solutions into the BlackLine family, we can focus on building the most indispensable platform for the controllership.
The last six months have also seen a dramatic acceleration in digital adoption from every industry, including consumers and workers. We recognize that it is critical for your business's future success that the future of Accounting is digital.
To us, digital accounting is the intelligent, automated foundation and workflows that you build to model your business on. It gives you the tools and visibility for tracking information and making decisions without getting lost in the details. So, you can see the big picture and focus on the things that matter to the business the most.
As the world becomes more complex and the work to manage it more distributed, you can drive your business by leading it into the future.
Speaker: Manoj Narayan, BlackLine SVP, Product
As we look toward Accounting in 2025 and beyond, we recognize that the basics of Accounting will still be the same, so your skills, knowledge, and experience will be invaluable. But the technology is changing very fast and we should be able to leverage it as much as possible for efficiency.
We also know that you want a close process that is more accurate, more automated, and more real time. That will enable you to make decisions and drive operations in real time rather than waiting for period end to make those decisions. Accounting in 2025 will be quite different than it is today.
In 2025, almost everything will be in the cloud. That will allow instant access to unlimited computing resources and real-time information you can analyze to make decisions quickly. And that means Continuous Accounting rather than relying on periodic reporting and analysis.
In 2025, most of the work will be done with mobile devices. Business software is much more available on mobile and soon you'll be able to certify balances, approve journal entries, and make key decisions from the palm of your hand while you're anywhere in the world.
In 2025, repetitive and labor-intensive tasks will be automated. Automation is shaping the future of accounting and systems are now capable of handling some of the repetitive work. That means you can focus on higher level work like analysis, exception management, and other important tasks.
14 days ago
New Rules for a New World
Speaker: Mike Walsh, Futurist & Author
For so many years, we all talked about 2020 as "the future." Now, as we near the end of this challenging year, we're living in a new world. And, according to Mike Walsh, the COVID-19 pandemic has brought the world of 2030 forward a decade earlier.
So, if this is a new world, what are its new rules? Mike shared three of them during his keynote at BeyondTheBlack.
Rule 1: There is no digital disruption, just digital delivery.
We've been hearing for years that Airbnb destroyed the hotel business, and Uber has disrupted the transportation business. In the current pandemic, we are all disruptors, and if you're not a digital business, you're likely no longer in business.
Walsh says that the people to pay attention to right now is kids. The way they use tech is intuitive, and business and experiences in the 21 century are linked to the future of AI and automation.
As you start to think about the future, we all need to start thinking about what is possible now that wasn't possible before. Walsh identified three areas of focus:
Interactions: How much can you learn from customer interactions? Tech isn't just about delivering things faster and cheaper. It's about reinventing our interactions by learning from our customers through data.

Interfaces: How can you reimagine your customer interfaces? As an example, Starbucks is trying to automate more of customer experience in the coffee shop, like natural language processing. Follow their lead by leveraging technology to create more human interactions.

Identity: What role will you play in shaping customer behavior? The pandemic has accelerated the digital reinvention of the world. Now is the time to make bold decisions to transform your finance organization.
Finance leaders need a clear view on how technology will change interactions, interfaces, and identity, and what that will mean for the future of accounting and finance operations.
Walsh asked this question of the attendees: "What is a digital customer behavior that you thought would take another five years that has actually been accelerated by the crisis?
Rule 2: There is no remote work, just work.
Technology can change your hardware. If you really want to transform, you have to figure out a way to make culture your operating system.
For example, Dominos isn't a pizza company—it's a tech company. They have a deep commitment to transforming the basis of how they deliver value to their customers.
Technology changes the way we work, and it's not where we work that's changing. It's how. the future of business will be distributed organizations, making it essential to think about and intentionally design these five areas.
Mobility: Is the value of what you do based on where it gets done? Where do the real decisions get made? Remote work suggests that somewhere there's an actual office where the work gets done. It should be possible to effectively do what you do from wherever you happen to be.
Autonomy: Are your teams empowered to act, or do they first need permission to act? The pandemic has made it clear that there's no time for successive hierarchies.
Memory: Working with a distributed workforce makes it harder to remember the culture of your decision making. It's so important to help your remote teams remember and make decisions accordingly.
Objectivity: Do you let data challenge what you say? This is one of Amazon's superpowers. Their biggest strength is their culture of leadership, and they require data to make any decision.
Velocity: When change occurs, how fast are you to respond? Mars Incorporated improved their 'internal clock speed,' paving the way for other organizations to work toward making similar internal improvements.
Remote work is just the beginning of a much bigger revolution that is changing the nature of work itself. Now is the time to reimagine your organization by thinking about mobility, autonomy, memory, objectivity, and velocity.
Walsh encouraged the audience to "create a discussion channel on your collaboration platform that allows people from across the organization to share stories of transformation. How can you bring more visibility to new ways of working and thinking in this time of crisis and change?
What is a long held belief, orthodoxy, or habit in your team or finance organization that you would love to change?"
Rule 3: AI will not destroy jobs, but will change them.
We don't become accountants to do manual, transactional work. We become accountants to make a difference, really add value, and evolve as the profession evolves.
When the ATM was introduced, it was designed to do the bank teller's job. But there are more bank tellers today than before the ATM, and their job has changed to include more meaningful, value-adding activities.
These three categories can help guide when and where to apply tech efficiently:
First Order Decisions: Deterministic Automation
Reconciling credit card transactions
Second Order decisions: Probabilistic AI & Humans
Identifying unusual transactions or fraud
Third Order Decisions: Agile Teams
Accelerating your finance transformation project
The more time you have to focus on the higher order decisions, the more value you can deliver.
Walsh also laid out these three steps to becoming an effective leader in this new world:
1.    Get better at how we think computationally, and use data to frame our decisions.
2.    Don't work, design work.
3.    If the answer is X, ask Y. Find the right moral compass.
Finance leaders are more important than ever in an age of AI, algorithms, and automation—but to survive the future, they will need to evolve and transform. We have to become more data-driven in our thinking, we have to learn to design work rather than work, and know how to pick the right moral compass.
Walsh gave attendees this final action step: "What can you do as a leader to better drive digital transformation in the organization? Write a personal transformation plan for areas of change, both technological and cultural, that you can influence in your role.
"We're moving into a new world with very different rules, and that requires a new kind of leadership."
How does your leadership style need to change when there's no one around you to physically lead anymore?"
Updated: 13 days ago
15 days ago
We'll be here live today for Day 2 of BeyondTheBlack
We're bringing you the highlights of day two at BeyondTheBlack, from the general sessions to the breakouts. Check back here all day for updates.