DIAMOND LEVEL SPONSOR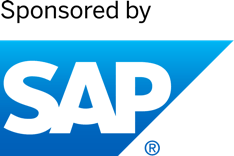 ---
SAP is the market leader in enterprise application software, helping companies of all sizes and in all industries run at their best: 77% of the world's transaction revenue touches an SAP system. Our machine learning, Internet of Things (IoT), and advanced analytics technologies help turn customers' businesses into intelligent enterprises. Our end-to-end suite of applications and services enables our customers to operate profitably, adapt continuously, and make a difference. With a global network of customers, partners, employees, and thought leaders, SAP helps the world run better and improves people's lives. For more information, visit sap.com.
SAP offers two BlackLine solutions as SAP solution extensions: SAP Account Substantiation and Automation by BlackLine and SAP Intercompany Financial Hub by BlackLine
SAP SESSION INFORMATION
Subject to change
Better Together: BlackLine & SAP
Tuesday November 17, 12:00pm PST
Join Thack Brown, Chief Operating Officer for SAP North America, solution experts from SAP and BlackLine, and a panel of customers from Johnson & Johnson, Intel, Kimberly-Clark, and Waters Corporation for an afternoon focused on our modern accounting solutions. You'll hear SAP's perspective on the importance of collaboration between Finance and Operations, the benefits of financial close automation, and why BlackLine is a strategic partner. Experts will illustrate how SAP Solution Extensions by BlackLine help customers transform the financial close to save time, reduce risk, simplify audits, and increase transparency. Finally, accounting and finance leaders who are also SAP customers will share their experiences and answer your questions.
This session is eligible for 2 CPE/CPD credits in the Information Technology field of study.
Turning the Page on 2020
Thursday November 19, 10:00 AM PST
It's no secret that this year, accounting and finance teams faced new and unanticipated challenges. Moderated by event emcee Soledad O'Brien, you're invited you to interact with leaders from BlackLine, Deloitte, EY, and SAP as they discuss leading practices for the virtual close and remote audits, the post-pandemic future of work, and what CFOs and CAOs see as the future of Finance and Accounting. I think we can all agree: it's time to look forward and turn the page on 2020.
This session is eligible for 1 CPE/CPD credit in the Business Management & Organization field of study.