The SAP Track at BeyondTheBlack
The SAP Track at BeyondTheBlack® is a series of unique and curated opportunities for SAP customers to hear from and engage with SAP and BlackLine solution experts, executives, customers, and alliance partners.
Featured Customer Panelists
Parag Agrawal
Chief Information Officer
Cyrille Baudet
VP of Finance
Fady Benjamin
SVP, Accounting
Featured Session
Around the World: A Conversation with SAP CFOs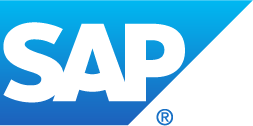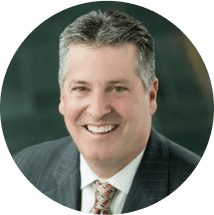 Joel Bernstein
CFO, Customer Success & Head of Global Finance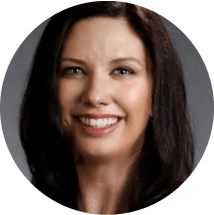 Gina McNamara
CFO, SAP APJ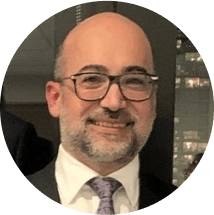 Roger Daoud
CFO, SAP Canada
Additional Featured Speakers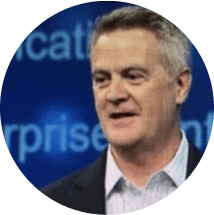 Tom Roberts
SVP, Global Partner Organization, SAP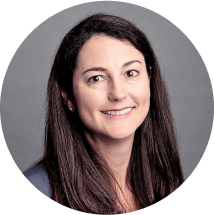 Stephanie Miller
Regional Vice President, NA S/4HANA Finance Center of Excellence, SAP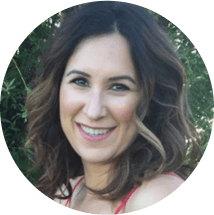 Jennifer Tachouet
CPA, Senior Director, NA Finance COE, SAP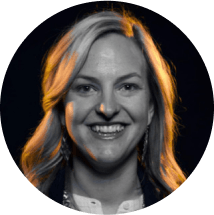 Molly Boyle
Director, SAP Solutions BlackLine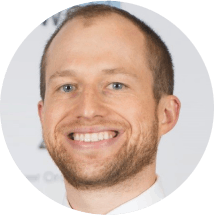 Andrew Stutzman
Value Architect - SAP COE BlackLine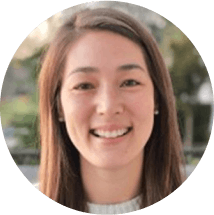 Katherine Becraft
Senior Manager, SAP Solutions BlackLine
Throughout BeyondTheBlack, solution experts from BlackLine and SAP will be available for meetings and personalized demos. Don't miss this opportunity to get your questions answered and see our SAP Solution Extensions for yourself.
Request a Meeting
Featured Alliance Partners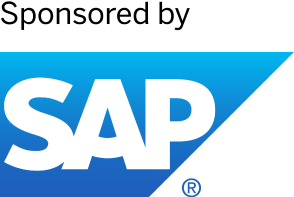 The SAP Track: Agenda at a Glance
The celebration begins every day at 9 am in Los Angeles, London, and Singapore.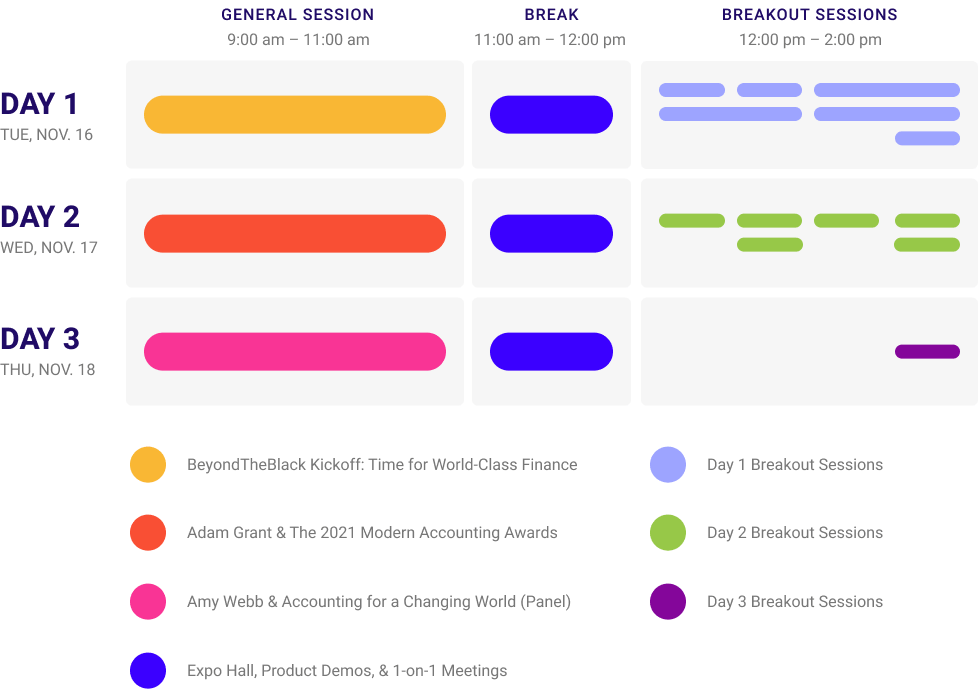 The SAP Track: Breakout Session Details
Time for World-Class Finance: The New Era of Financial Operations Management
Tuesday, November 16, 2021 | 1:00 AM - 3:00 AM
Time. Professionally and personally, we can all agree that we want more of it. Accounting is being asked to do more: manage risk, optimize business processes, and align to and guide corporate strategy. Finance and accounting leaders must align and enhance their teams' capacity to meet the demands of their expanding roles. Doing work the way it's always been done isn't sustainable anymore. It can all seem overwhelming. It's hard to find time to make more time, right? We have a framework for making sense of the chaos. We'll show you how to build your finance transformation strategy, get executive buy-in, and keep things simple, visible, and measurable by taking out the guesswork. We'll also showcase the future of financial operations management and how automation can help you shift your focus to more strategic work.
Around the World: A Conversation with SAP CFOs
Tuesday, November 16, 2021 | 4:00 AM - 4:30 AM
Join three SAP CFOs—Joel Bernstein, CFO Customer Success & Head of Global Finance, Gina McNamara CFO, SAP APJ and Roger Daoud, CFO, SAP Canada—for a roundtable on Finance executive priorities. Moderated by Stephanie Miller, RVP North America Finance COE, the discussion will dive into what's top of mind for today's CFOs, including digital initiatives, investment in people, and optimizing finance and accounting processes. Each CFO will bring a unique perspective as their regions are in various stages of recovery and digital transformation. Finally, they will share customer journeys and successes unique to their regions.
SAP - 5 Ways BlackLine Solutions Help SAP Customers
Tuesday, November 16, 2021 | 4:30 AM - 5:00 AM
BlackLine's cloud solutions for the financial close complement SAP solutions as part of an end-to-end offering for Finance. Companies come to BlackLine because their traditional manual accounting processes, often performed outside the ERP, are not sustainable. To address these challenges, leading companies are deploying BlackLine's modern accounting technology to complement and extend their existing SAP solutions. Join this session to explore five ways BlackLine solutions help SAP customers. SAP and BlackLine transformation experts will share insights, like how BlackLine solutions complement your SAP ERP to enable financial close excellence, how BlackLine is aligned to RISE with SAP to accelerate your digital transformation, and more.
How Accounting & IT Leaders Can Collaborate to Drive Transformation - With Walgreens Boots Alliance
Tuesday, November 16, 2021 | 5:00 AM - 6:00 AM
IT leaders are faced with a growing list of priorities. They must deal with both traditional responsibilities, like change requests and maintenance, and new focus areas like cybersecurity or enabling new business models. On top of this, limited resource capacity leaves little time left over in order fulfill all these essential roles. To drive transformation, leaders need to collaborate and be technology-forward. The BlackLine Accounting Cloud provides companies with automation solutions that can increase efficiency while accelerating digitization. In this session, you'll hear from BlackLine and customer Walgreens Boots Alliance on: What the modern CIO and CAO partnership looks like, and how it's evolving to include more collaboration; Why 82% of Accounting and IT leaders say their experiences over the past 12 months have intensified their interest in modernizing accounting processes; How BlackLine is helping companies like Walgreens Boots Alliance save time and enable a world-class technology ecosystem.
Transformation Talk: An SAP Customer Panel with Chobani, Kering & Moody's
Tuesday, November 16, 2021 | 5:00 AM - 6:00 AM
Modernizing finance and accounting processes is an exciting and critically important opportunity—so much so that 82% of IT and Accounting leaders say their focus on it has intensified after their experiences in the past 12 months. In addition to their F&A initiatives, many companies are also undertaking enterprise-wide digital transformations like a move to SAP S/4HANA. Identifying and implementing accounting automation like SAP's Solution Extensions by BlackLine can provide momentum, F&A capacity, and valuable synergies during an SAP transformation. In this session, three SAP customers will discuss their experiences, successes, and advice for a winning transformation with BlackLine and SAP.
Customer Innovation Showcase: The Modern Accounting Awards 2021
Wednesday, November 17, 2021 | 2:00 AM - 3:00 AM
The Modern Accounting Awards honor the businesses and F&A leaders who have driven innovative approaches to accounting operations that deliver revolutionary results. Award winners demonstrate how they go beyond traditional accounting processes by embracing modern accounting to drive transformational outcomes. Join this session to hear directly from customers as they share their motivational stories of transformational success.
Stop Guessing, Start Automating: Your Playbook to Turn Intercompany's Distraction into Action
Wednesday, November 17, 2021 | 4:00 AM - 4:30 AM
In this era of resurging trade, mergers and acquisitions, and ever-changing regulations, intercompany accounting is now Finance's biggest distraction, risk, and opportunity. Moving to a modern environment is not like an ERP system upgrade. It's evolutionary, and doesn't need a big-bang approach. Incremental improvements in the way entities create, balance, and settle intercompany transactions add up to a powerful transformation. Our purpose-built, results-based playbook is a proven path to eliminate intercompany's distraction, providing in-period tax and regulatory reporting visibility, and more time to focus on value. Join experts from BlackLine and Baker Hughes for this session, where you'll learn: How a holistic approach to modernize your intercompany operations empowers Continuous Accounting and builds resiliency; Where to start your journey based on your most pressing intercompany issues; How Baker Hughes transformed their intercompany processes, turning intercompany accounting from a burden into a competitive advantage.
5 Best Practices for Journals and Automation, Presented by UHY
Wednesday, November 17, 2021 | 4:30 AM - 5:00 AM
Journal entry fatigue is rampant in accounting departments everywhere. Many organizations have multiple, disconnected and out-of-sync financial systems, exposing themselves to bad information and undue complexity. It's time to integrate and eliminate timing and reconciliation differences. From there, you can still automate more! If your team is still manually entering journal entries, especially those that have consistent data sources and logic, there's a better way. Join us to understand how integration and automation can save your company time and ensure accuracy. Learn how Mars, the world's leading confectionery company worked with UHY Consulting to take advantage of BlackLine's journal technology. It's time to move away from out-of-date practices and help your team to work smarter, more efficiently and accurately. UHY Consulting, a trusted Blackline partner since 2006, will share with you how your organization will instantly benefit from BlackLine's journal entry and automated journal products, giving you back valuable time to spend on strategic planning for your business. Attend this session to: Learn how Mars is currently using the journal entry product; Hear about their future plans for continuing their journey by leveraging automated journals; Get first-hand tips on what to consider before, during and after implementation. Learn best practices to stay one step ahead during your month-end close process.
Navigating a Finance Transformation Journey with Nissan North America, Presented by Vaco
Wednesday, November 17, 2021 | 4:30 AM - 5:00 AM
Let's take a virtual test-drive with Nissan as they share their insights into a successful and transformative journey with BlackLine. Join Jerrad Hall, Finance Transformation Thought Leader at Vaco, together with Nissan North America's Accounting and Transformation Support Leader, Seth Dedmon, as they discuss best practices, lessons learned, and right point of view for leading (not following) your teams and organization to success regardless of where you are on the road.
Prevent the Mess: Create Intercompany Transactions the Right Way
Wednesday, November 17, 2021 | 4:30 AM - 5:00 AM
Intercompany accounting is no longer just a mess. It's become a monster and Finance's biggest distraction. As activity gathers momentum and scrutiny increases, it becomes more difficult to keep up with all the reporting requirements and help the business stay agile. Before you get buried under a mountain of errors that will destroy your focus, prevent imbalances from occurring by getting a grip on intercompany balances and taking back control over your workload. Automated solutions create transactions the right way and stop imbalances dead in their tracks, turning intercompany accounting from a burden into a competitive advantage. Join experts from BlackLine and Dale Woods, Finance Director and Global Process Owner at The Boeing Company, for this session, where you'll learn: Why intercompany accounting errors are an issue and how to prevent them; How to automate indirect, service-type transactions to prevent messes at the end of the month; The fast way global organizations like Boeing are adopting solutions to handle cross-system trade transactions and speed up accounting operations.
Brewing an Accounting Transformation at Heineken
Wednesday, November 17, 2021 | 5:00 AM - 5:30 AM
As a leading brewer for 150 years, innovation is fundamental to Heineken's growth and continued success. Heineken recognizes that innovation goes beyond the lager and transformation across the business is essential. Join this session for insights into Heineken's recipe for brewing an accounting transformation. Hear how Heineken leadership prioritized the adoption of technology to help automate processes, increase real-time visibility, and create capacity for Accounting to focus on what matters most.
Pushing the Limits of Modern Accounting: An Executive Chat with Moody's, Presented by Clearsulting
Wednesday, November 17, 2021 | 5:00 AM - 5:30 AM
Having a modern accounting organization first requires empowering your people to be modern accountants. They need the training, technology, and visualization tools in place to extract insights quickly and easily from data to embed strategic decision making it into everyday activities. Join us for a candid conversation with Caroline Sullivan, CAO and Corporate Controller at Moody's, about the journey her team has been on. We'll discuss: How to get started; The value of having a vision; How virtualization enhances what you're already getting from your technology stack; Results experienced so far.
Accounting for a Changing World
Thursday, November 18, 2021 | 2:00 AM - 3:00 AM
A progressive shift has been taking place within organizations, and this change has been in the works long before the current pandemic. Technology is enabling corporations to embrace this change: to increase efficiency, improve accuracy, and have better alignment across the entire organization. Moderated by event emcee Soledad O'Brien, a panel of thought leaders from BlackLine's strategic partners will discuss leading practices for a changing world and what it means for the future of Accounting.
How Chevron Phillips Chemical is Saving Time & Improving Lives with Modern Accounting
Thursday, November 18, 2021 | 5:30 AM - 6:00 AM
For more than 20 years, Chevron Phillips Chemical has engineered and supplied products that improve lives and make modern life possible. To better support its mission and strategy, the company embarked on a digital transformation in 2019. For Accounting and Finance, this meant identifying efficiencies across several processes and adopting solutions that would complement the SAP ERP. The company selected and implemented BlackLine, focusing on use cases including balance sheet substantiation, journal entry automation, and open item clearing. In this session, you'll hear how the company approached its modern accounting journey, how they saved days of time and automated 60% of account reconciliations, and the lessons they learned along the way.
BlackLine is an SAP platinum partner with
 a global reseller agreement under which BlackLine's cloud-based solutions are offered as SAP Solution Extensions. In 2021, BlackLine received the SAP® Pinnacle Partner of the Year Award in the Solution Extensions category, recognizing its outstanding contributions as an SAP partner. BlackLine is one of only 21 partners that received an SAP Pinnacle Award from more than 20,000 SAP partners worldwide.