The SAP Track
Earn 10+ free CPE/CPD credits
BlackLine is an SAP platinum partner offering solution extensions for the financial close and serving over 800 customers running SAP software.


At BeyondTheBlack, companies running SAP will experience unique opportunities across three event-filled days. Hear from and engage with SAP and BlackLine solution experts, executives, customers, and alliance partners. The SAP Track offers:
KEYNOTES
SOLUTION DEMONSTRATIONS
ACCESS TO SAP & BLACKLINE EXPERTS
CUSTOMER PANELS
BREAKOUT SESSIONS
LIVE Q&A
FEATURED CUSTOMER PANELISTS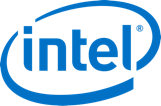 David Stormo
Automation Solutions Lead

Michael Hubbard
Manager, Finance Innovation & Transformation

Jonna Denton
Global Process Owner, Accounting-to-Reporting

Donna Wargo
Sr. Director Finance, Transformation & Global Business Services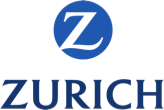 Douglas Tramp
AVP & Director of Finance Systems / Operational Change

Karlene Crooks
Senior IT Manager
FEATURED SPEAKERS & SOLUTION EXPERTS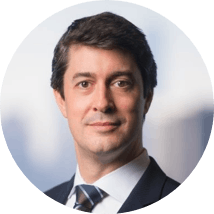 Thack Brown
Chief Operating Officer, North America, SAP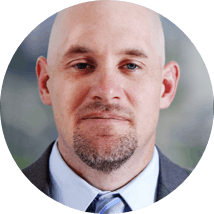 Michael Gilmartin
Vice President, SAP Center of Excellence, BlackLine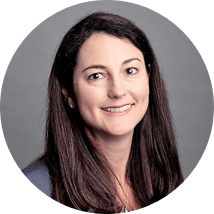 Stephanie Miller
Vice President, North America S/4HANA Finance Center of Excellence, SAP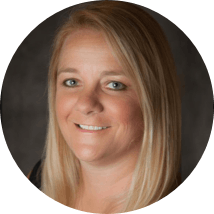 Elizabeth Milne
Senior Director, R2R Solution Expert, SAP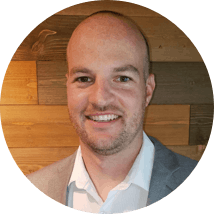 Jarred Rutherford
Manager, SAP Center of Excellence, BlackLine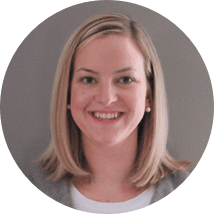 Molly Boyle
Director, SAP Solutions & R2R Expert, BlackLine
Solution experts will be available for meetings throughout the event.
Request a Meeting
The SAP Track: Schedule-at-a-Glance
PRE-EVENT
8:00am - 9:00am PT
GENERAL SESSIONS
9:00am - 11:00am PT
BREAK
11:00am - 12:00pm PT
AFTERNOON PROGRAM
12:00pm - 2:00pm PT
POST-EVENT
2:00pm - 3:00pm PT
AFTER HOURS
4:00pm - 5:00pm PT

President's Keynote and Customer Innovation Showcase
BlackLine U Workshops (1 hour each)
Guest Keynote (Mike Walsh) and Product Roadmap
Breakout Sessions (30-60 minutes each)
Innovation Session and Strategic Partner Panel
Expo Hall & Meet with an Expert
"Off The Books" with Trevor Noah
The SAP Track: Breakout Sessions
Better Together: BlackLine & SAP
Tuesday, 12:00 PM - 2:00 PM
Join Thack Brown, Chief Operating Officer for SAP North America, solution experts from SAP and BlackLine, and a panel of customers from Johnson & Johnson, Intel, Kimberly-Clark, and Waters Corporation for an afternoon focused on our modern accounting solutions. You'll hear SAP's perspective on the importance of collaboration between Finance and Operations, the benefits of financial close automation, and why BlackLine is a strategic partner. Experts will illustrate how SAP Solution Extensions by BlackLine help customers transform the financial close to save time, reduce risk, simplify audits, and increase transparency. Finally, accounting and finance leaders who are also SAP customers will share their experiences and answer your questions. This session is eligible for 2 CPE/CPD credits in the Information Technology field of study.
Creating an Ecosystem with BlackLine, Your ERP & Other Applications - Presented by Deloitte
Wednesday, 12:00 PM - 1:00 PM
With an explosion of systems, continued M&A activity, and influx of data, it can be challenging to create a seamless and integrated financial ecosystem. Join Deloitte as we host a panel of client and technology professionals to discuss how to get the most out of your current or future BlackLine setup by integrating with both upstream and downstream technologies including your ERP, external applications such as third -party bank or client systems, and other financial/accounting point solutions like reporting platforms, treasury tools, and more. Deloitte will be joined by a cross-functional panel including Johnson & Johnson as well as SAP, BlackLine, and Workiva, from a technology ecosystem perspective. This session is eligible for 1 CPE/CPD credit in the Business Management & Organization field of study.
Modern Finance in the Digital Age – Presented by EY
Wednesday, 1:00 PM - 2:00 PM
As organizations respond to the pandemic crisis, many are exploring how the finance function can best meet the challenges of a globally connected, complex business environment. Operating in a virtual setting, companies have identified a need for policies, processes, and technology that support resilience and adaptability as well as value creation through business insights in a manner that is both cost effective and focused on speed to value. Join us for an interactive dialogue with McKesson's Noel Rivenes, VP/Controller, North America Financial Shared Services and Kimberly Pritchard, Director, Accounting Systems who are realizing value as a result of their Modern Finance journey. McKesson, a Fortune 500 health care company, has taken a digital, data-driven approach to meeting customers' needs during the pandemic. Rivenes and Pritchard are taking the same approach as they transform the company's accounting systems, ensuring access to information and business insights.In addition, gain insights from a recent EY survey of global finance leaders, the DNA of the CFO, taken at the beginning of the COVID-19 pandemic. This session is eligible for 1 CPE/CPD credit in the Management Services field of study.
How BlackLine Enables a Successful Move to SAP S/4HANA
Thursday, 12:00 PM - 1:00 PM
Accounting and finance teams play a key role in digital transformation. From reevaluating legacy processes to updating the chart of accounts, a move to SAP S/4HANA is an opportunity for F&A to positively impact the broader initiative while maintaining visibility and control. In this session, industry specialists from BlackLine's SAP Center of Excellence will illustrate top reasons BlackLine solutions help companies move to SAP S/4HANA. Additionally, a panel of customers from The Home Depot, Zurich North America, and Johnson & Johnson will highlight complementary use cases and share their journeys, results, and lessons learned. This session is eligible for 1 CPE/CPD credit in the Business Management & Organization field of study.
SAP Open Item Clearing Automation
Thursday, 1:00 PM - 1:30 PM
Millions of open items can build up quickly in SAP, creating IT and operational challenges, slowing system performance, and leading to unexpected write-offs or control issues. These issues span many GL accounts—cash, prepaids, accruals, T&E, and many more. BlackLine helps SAP customers automate manual open item matching and clearing processes to save time and reduce risk. This session will provide an overview of top use cases, highlight the BlackLine solution, and feature a conversation with Intel Corporation and Asahi International. This session is eligible for 0.5 CPE/CPD credits in the Information Technology field of study.