Account Analysis
Automatically reconcile and categorize high-volume reconciliations and free your valuable resources to focus on strategic initiatives.
Save Time, Improve Balance Sheet Integrity & Reduce Risk
Account Analysis refocuses your valuable accounting resources on exceptions and anomalies.
Increase Visibility & Focus Your Work
With categorization capabilities supported by rules-based automation and integration with BlackLine Transaction Matching, Account Analysis delivers a perfect set of capabilities that support transaction-level analysis.
Get a clear and accurate view into transactions that require attention by automatically categorizing open transactions by the same type of event or activity (e.g., aged, non-aged, and at-risk transactions).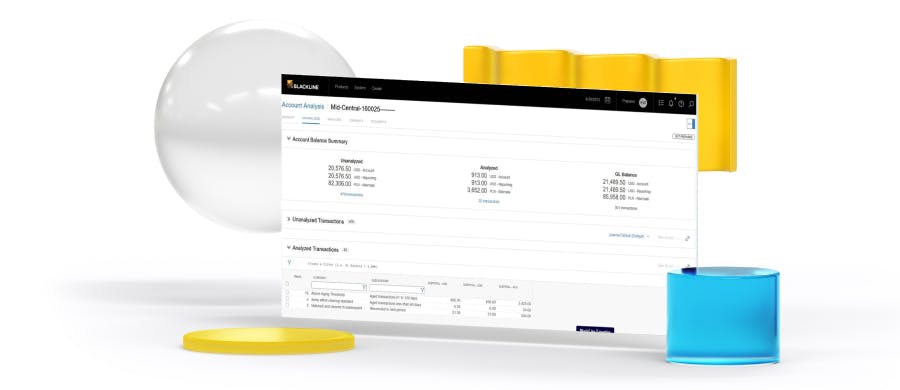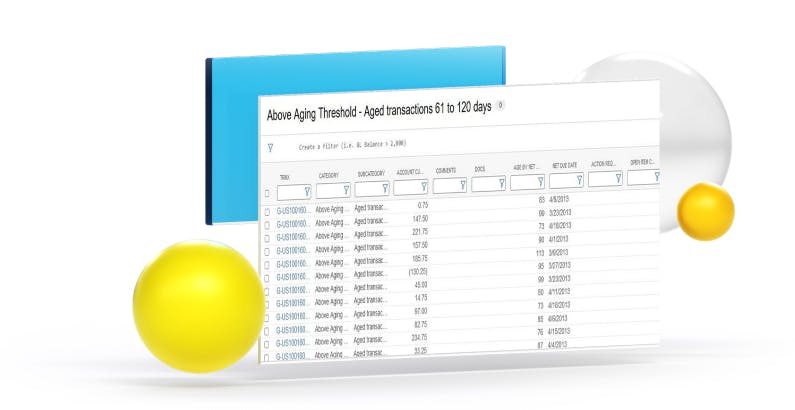 Enhance Risk Management
Minimize internal control weaknesses with proper handling of aged transactions that trend over time, based on automatic data carry-forward to subsequent periods. All transaction-level information and attributes are carried forward into the next accounting period.
Improve Productivity & Quality
Use rules-driven automation to reduce the time spent monitoring aging transactions, following up to correct potential issues, and checking progress toward resolution. Address the process from end to end, allowing for a continuous approach that minimizes risk and maximizes visibility in areas where transaction-level analysis is required:
Suspense
Clearing
Accounts Receivable
Subledger
Goods Received/Invoices Received (GR/IR)
Accruals
Accounts Payable
Intercompany